Serviced Office KL: Why Flexibility is Key to Boost your Business this 2020!
As Malaysia's Conditional Movement Control Order (CMCO) is extended until the end of the year, we've seen businesses return to the 'new normal' and adapt their strategies in light of the constant changes we've been seeing.
At the workplace, we see important measures being implemented, from safety to hygiene, and even professional distancing practices to safeguard the wellbeing of employees, while also maintaining productivity at the same time. And behind the scenes, we see businesses shifting budgets to other key business priorities to stay afloat.
Here are the reasons why flexible workspaces are a practical choice for businesses during the COVID-19 pandemic:
Serviced Office KL: Freedom to React to current Economic Demands
As business-owners tackled the idea of 'working from home', many were also left with unused office spaces for months on end. If we've learned anything from this pandemic is that in order to thrive, businesses must be more adaptable than ever, which naturally highlights one key factor – flexibility.
Choosing a serviced office provides flexibility for businesses to scale up or down depending on business growth. Depending on your serviced office, their lease terms can range from relatively short-term leases in terms of months or long-term leases that last for years. One thing to consider when looking for your next space is the availability of a monthly lease renewal, allowing your company to move out and expand whenever it grows instead of committing for years to a single space.
At Colony, our experienced workspace consultants are able to curate a workspace plan that is entirely customisable tailored for your business tied with a 7-day refund promise if you're unsatisfied with your workspace.
Serviced Office KL: Enjoy Access to Top Business Amenities 
On top of the flexibility of a workspace, at a serviced office, businesses will have access to all the facilities needed to run a business smoothly. At Colony, these are the ways our flexible office can help during the current pandemic:
Mail scanning and forwarding service: At all our locations, our receptionists receive mail and store it safely ready for collection. Alternatively, we can also forward it to your home or alternative address.
Videoconferencing: While hosting large meetings in person isn't currently advised, you can still host videoconferences with your team. At all our locations, we have plenty of meeting rooms available with high-speed Internet connectivity for virtual meetings, online presentations, webinars, and workshops.
High-speed WiFi and internet access: If your home broadband isn't up to the demands of your business, we are fully equipped to provide high speed, business-grade Internet connectivity.
Serviced Office KL: Supporting Business Continuity Efforts
There's no telling how long the COVID-19 pandemic will last. However, the pandemic has demonstrated the importance of having a Business Continuity Plan in place, regardless of the size of your business or the industry it's in.
At Colony, we offer a safe and secure environment for your workforce with an extensive range of flexible workspace solutions that allow you to be agile, flexible, and ready anytime, anywhere.
With our plug-and-play solution, we offer fully furnished offices that are ready and fuss-free. From hotdesking to meeting rooms and luxe suites across five award-winning locations across Klang Valley's most prestigious addresses, including Colony @ KL Sentral, Colony @ Eco City and Colony @ Mutiara Damansara, expect to get on with your business-as-usual ASAP. 
Serviced Office KL: Opportunity to Network 
One of the most commonly touted benefits of a serviced office is the ability to organically interact with professionals and freelancers from multiple industries and all walks of life. Often times, coworking members are willing to discuss and share their ideas, leading you to instantly gain insights or access to skills you never knew your company needed. Inevitably, it works both ways where your skills might be useful to them as well, and this could then lead to new business opportunities.
In fact, according to an IDC report, it's found that over 20 percent of Malaysian organisations have adopted co-working spaces in their operations and have seen success from the collaborative environment!
With the unfaltering COVID-19 situation, many businesses are unable to predict their future office needs. Hence, businesses need to acquire more agility and now more than ever, flexible workspace can help meet the demands of a new age of work.
Our Ultra Flex Solution makes it easy to work around unforeseen issues without having to commit to an unending office contract, easy contract exit strategy and quick refunds – giving your company maximum agility to retain cash flow and keep liabilities low. Stay agile and opt for our ultra flex option to be included in your lease.
Our latest solutions provides the ultimate flexibility for companies to retain cash flow and keep liabilities low. Our promise includes:
Flexibility to terminate within 1-day notice (Normal lease: 30 day's notice)
Flexibility to freeze your tenancy within 1-day notice and resume anytime (Normal lease:Fixed agreement)
Guaranteed 7 days refund of security deposit after termination (Normal lease: Up to 60 Days or no refund) 
Deposit: RM500 per workstation only (Normal lease: 2 months rental deposit)
For more information on our Ultra Flex Solutions , contact us via email at ask@colony.work or +60 18-213 8086, and our workspace specialists will help secure a serviced office kl plan that matches your company goals and objectives without burning a hole in your pocket.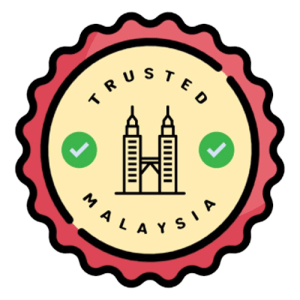 Best Coworking Space in Malaysia by Trusted Malaysia
RELATED SERVICED OFFICE KL ARTICLES:
Serviced Office KL: 5 Business Challenges during COVID-19 and How to Overcome Them
Serviced Office KL: Tips for Managing Teams Effectively During a Pandemic
Serviced Office KL: 6 Tips to Polish Your Networking Skill