Everyone's common goal is to find more happiness in their daily work life at coworking space KL. It's common sense that if you have positive and powerful work habits, you'll have more productive work. By practicing these powerful work habits, it can help you to create a strong sense of fulfillment in your career choice. Here are five powerful work habits to adopt in 2022 to make a real difference in your work life.
COWORKING SPACE KL #1 – Take initiative in projects
Taking initiative in the workplace can help you demonstrate your value to your team. An employee being proactive tend to take more responsibility for their actions and display qualities that make them good leaders. When you show initiative at work and lead by example, you can also motivate your team to perform at a higher level and achieve work productivity.
COWORKING SPACE KL #2 – Practice healthy work-life balance
Practicing a healthy work-life balance needs to manage our professional and personal life in sustainable ways that maintain our energy flowing, our minds and bodies healthy and our whole selves happy and content. It means giving due attention to all of the things that enrich and fulfill us including work and personal interests or hobbies.
COWORKING SPACE KL #3- Be punctual and professional
Punctuality involves completing tasks on time and arriving to work on time. Practicing a habit of being punctual can help you to succeed in your career. Maintaining a regular schedule can also make it easier to wake up in time for work every day. To start developing this habit, try placing your phone or alarm clock away from your bed so you'll have to walk over to it to turn it off. Forcing your body to move can help ensure that you start your day on time.
COWORKING SPACE KL #4- Meeting deadlines
Meeting deadlines can be the most important habit you can practice in your career. It shows professionalism and a mastery of your work, as well as respect for your organization, leadership, and teammates. Nevertheless, being able to finish your tasks on time can boost productivity and effective time management.
COWORKING SPACE KL #5- Communicate effectively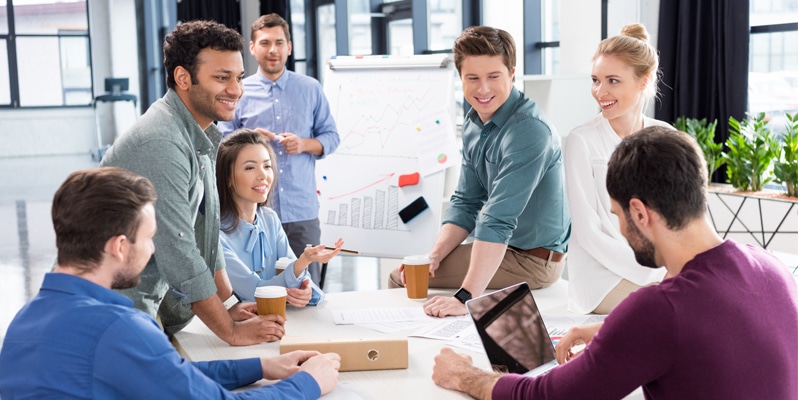 Effective communication can help people to share ideas, solve disagreements and promote success within the workplace. While some people are naturally good communicators, you can also cultivate communication skills by practicing a range of habits related to successful communication. Knowing the qualities and characteristics of good communicators can help you guide your workplace behaviors and develop a professional reputation as a good communicator yourself.
SWITCH YOUR WORK ENVIRONMENT WITH COWORKING SPACE KL
Adapt and emerge your business strategy for better work productivity, environment, cost-effectiveness, and business growth with Ultra flex! At Colony, we provide flexible workspaces that are available to scale on-demand, giving the company the competitive advantage it requires. Our Coworking Space KL offers a range of facilities throughout our different locations.
Ultra Flex Benefits:
Terminate within 1 Day
Freeze Membership & Resume Anytime
Guaranteed 7 Day Deposit Refund
Minimal Deposit Required
Start planning your next best workplace by reaching out to us via our email at ask@colony.work or at +60 18-213 8086 to learn more about our Coworking Space KL.
RELATED COWORKING SPACE KL ARTICLES:
Coworking Space KL: 8 Tips For Better Online Meetings
Coworking Space KL: A Guide To Writing Killer Proposals
Coworking Space KL: How To Optimize Benefits Of Working As A Freelancer