2021 has just begun – and that means it's time for new year's resolutions! So how can you set yourself up for success in 2021? If you've not thought of a resolution yet, rest assured that we have you covered. Here are some areas we believe everyone can focus more on in the coming year.
New Year's Resolutions: Office-edition | Coworking Space KL

1. Set goals – long and short term ones
Having goals in mind is an incredible way to push yourself towards success. While it's great to have an end-game in mind, it's also important to hold yourself accountable for what you set to maintain long-term consistency.
Think about what you're trying to achieve and work backward. Make sure your goals are specific and measurable. Write down your goals, stick them up on the fridge, on a mirror using a marker, or even hang them! This may give you a greater sense of accountability and gives you a much higher chance of accomplishing your goals.
It's important to check in with yourself regularly, too. Reassess your progression with your goals along the way, once you've seen your growth over the weeks and months, it'll be clearer to see your end goal. However, it's okay if you feel along the way that your original goal was a little unrealistic – you're allowed to tweak your goals as you see fit.
2. Surround yourself with the right company
Something we've learned along the way is that we eventually become a product of the people around us. We are all reflections of the people we keep in our lives and interact with on a daily basis. And the people you associate yourself with most have a direct impact on your attitude, mindset, and often levels of success.
If your friends and colleagues are not goal-driven or have a negative outlook on life, maybe 2021 is the year you finally cut these Debbie Downers from your life or re-evaluate those relationships. After all, we need people who challenge us and push us to be better. They could be your teachers, mentors, family, trusted friends, or even your colleagues!
That said, while the company you keep is important, it's also important to compete against one another. While it's difficult not to compare yourself to others, try to focus on you and you, yourself only. Don't let the achievements of others bring you down and cause you to do side by side comparisons. After all, we all have our strengths and weaknesses. Stay in your lane and focus on yourself.
Ideally, when it comes to working on your goals, we suggest finding accountability partners to periodically check-in and talk about your progress so far and what could change.
3. Work from an inspiring location 
The surroundings from where you work have an almost immediate impact on how you work. It gives inspiration, stimulation, and if you're working in a coworking space kl or serviced office kl, can surround yourself with like-minded energy.
Whether you're a freelancer or working in a team to find "the next best thing", the location where you work from has effects on your success. Plenty of coworking space kl options gives you the chance to meet like-minded entrepreneurs on the same journey as you that can inspire you on your journey towards success. In fact, according to an IDC report, it's found that over 20 percent of Malaysian organisations have adopted co-working spaces in their operations and have seen success from the collaborative environment!
In business hubs like Kuala Lumpur, consider innovative coworking spaces like Colony when choosing your next shared office space. Across the five Colony locations across the Klang Valley, all shared workplaces were conceived with employee wellness in mind. They are also fully equipped with sturdy workstations and ultra-ergonomic chairs to cater to increase your comfort level at work.
With the unfaltering COVID-19 situation, it's hard to predict your future office needs. But at Colony, we're here to help you be agile and meet the demands of a new age of work. With our latest Ultra Flex Solution, you won't need to commit to an unending office contract, giving your company maximum agility to retain cash flow and keep liabilities low.
Stay agile and opt for our ultra flex option to be included in your lease and take advantage of:
Flexibility to terminate within 1-day notice (Normal lease: 30 day's notice)
Flexibility to freeze your tenancy within 1-day notice and resume anytime (Normal lease: Fixed agreement)
Guaranteed 7 days refund of security deposit after termination (Normal lease: Up to 60 Days or no refund) 
Deposit: RM500 per workstation only (Normal lease: 2 months rental deposit)
For more information on our Ultra Flex Solutions, contact us via email at ask@colony.work or +60 18-213 8086, and our workspace specialists will help secure a coworking space kl plan that matches your company goals and objectives without burning a hole in your pocket.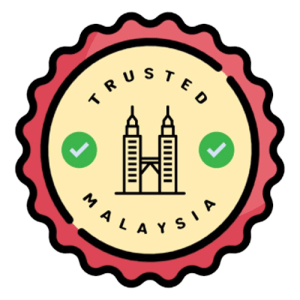 Best Coworking Space in Malaysia by Trusted Malaysia
Related Coworking Space KL Articles:
Coworking Space KL: Is Face-To-Face Communication Still Relevant in the COVID-Era Office? 
Coworking Space KL: 5 Tips to not Let Work Ruin your Holiday
Introducing the Ultra Flex Solution: The Ultimate Flexible Lease for Businesses