Between the festivities, vacation days, and postponed business projects, it's not uncommon for things to come to a slowdown in the office (whether you're currently working from home, a traditional office, a coworking space kl, or even a café). Here at Colony, we look forward to the holidays as much as you do but also know how important it is to stay focused during this time.
Let's take a look at a few tips to help you stay productive during the holiday season!
Coworking Space KL – Declutter your office space
Over the years or months of working, you can easily accumulate miscellaneous things over your office desk. Piles and piles of office documents, new and old office supplies scattered across your desk – sound familiar? Then maybe it's time to consider a major clean up.
Decluttering not only keeps your workspace sanitary, but it's also shown to elevate your work quality, boost efficiency, and improve your health. Decluttering isn't just limited to your physical space, but your online one as well. Go through your email inbox and ensure that your email filing system is in order in terms of specific folders and sub-folders so that it's easier for you to catch up and refer to any on-going email conversations when you're back from the holidays.
Coworking Space KL – Get ahead of the holidays
As we wind down for year-end festivities, we often find ourselves procrastinating and pushing tasks to the end of the day, or even sometimes forgetting to do them. It's important to prioritize your most important tasks and projects and aim to get them completed before year-end. This allows you to have a full view of your schedule and allows you to make space for smaller projects to fit your bandwidth.
If you find yourself getting distracted easily, try the Pomodoro technique. This helps you resist all self-interruptions while retraining your brain to focus. Simply skew yourself away from any distractions or interruptions for 25 minutes, followed by a 5-minute break. Then, repeat the cycle! Knowing that there's an end to your "sprint" helps make work more manageable.
Coworking Space KL – Avoid holiday distractions
It's not always easy to remain productive during the holiday season, with all the office parties and secret Santa exchanges with your friends and co-workers it is tough to get work done before you end the year with a holiday. However,  it is crucial to always be up to date with important tasks and balance your holiday activities with your work obligations. A good way to keep track of it is to create a list of all the things you need to complete by the end of the day, starting from the most urgent to the least. Using it as a motivation to finish and use holiday activities as incentives to be more productive during the rest of the day and maintaining a good work-life balance sometimes means saying no if you want to get the most work done during the holiday season.
Coworking Space KL – Automate necessarily
Despite people slowing down at year-end, it's often stressful all year round for small business owners as business success is usually demanding and relies on your direct involvement. However, you should never feel guilty about taking a break. Here are some things you can do to automate your business while you're away:
Set up your out of office email autoresponder: Aside from simply stating that you'll be away from work, set yourself up for success by including your latest products or services so that people are aware of them and can inquire once you're back.
Coworking Space KL – Upkeep "Business as Usual" status with Office Facilities and Amenities
Similarly to the previous point, when you're away from your desk during the holidays, it's important to ensure business continuity. At Colony, on top of the flexibility of a workspace, at all our locations, you'll have access to all the facilities needed for business continuity that's needed to run a business smoothly. These include:
Mail scanning and forwarding service: At all our locations, our receptionists receive mail and store it safely ready for collection. Alternatively, we can also forward it to your home or alternative address.
Videoconferencing: While hosting large meetings in person isn't currently advised, you can still host videoconferences with your team. At all our locations, we have plenty of meeting rooms available with high-speed Internet connectivity for virtual meetings, online presentations, webinars, and workshops.
High-speed WiFi and internet access: If your home broadband isn't up to the demands of your business, we are fully equipped to provide high speed, business-grade Internet connectivity.
Coworking Space KL – Make the shift to a Coworking Office KL! 
Looking for a vibrant office space to call your own without breaking your expense sheet for the year-end? Take advantage of our latest Ultra Flex Solution for the ultimate flexibility for companies to sign up for a workspace without running the risk of signing a long-term contract for a space that you may end up not using at all.
Our Ultra Flex Solution includes:
Flexibility to terminate within 1-day notice (Normal lease: 30 day's notice)
Flexibility to freeze your tenancy within 1-day notice and resume anytime (Normal lease:Fixed agreement)
Guaranteed 7 days refund of security deposit after termination (Normal lease: Up to 60 Days or no refund) 
Deposit: RM500 per workstation only (Normal lease: 2 months rental deposit)
For more information on our Ultra Flex Solutions, contact us via email at ask@colony.work or +60 18-213 8086, and our workspace specialists will help secure a plan that matches your company's goals and objectives without burning a hole in your pocket.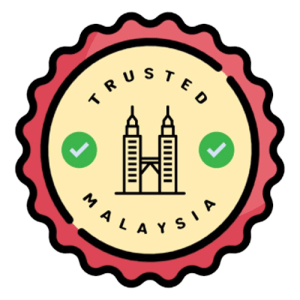 Best Coworking Space in Malaysia by Trusted Malaysia
Related Coworking Space KL Articles:
Coworking Space KL: Is Face-To-Face Communication Still Relevant in the COVID-Era Office? 
Coworking Space KL: Business in Time of COVID-19 with JP Associates | Has Covid-19 affected the Recruitment Industry in Malaysia
Introducing the Ultra Flex Solution: The Ultimate Flexible Lease for Businesses