SERVICE OFFICE KL: Top 5 Startup Survival Tips for the Current Economy
Are you planning on venturing into something on your own?  Or perhaps you have started something and are now looking for ways to sustain it and make your products or service relevant in the current climate?
If so, you should know that scaling a startup is definitely no easy endeavor.  The phase of a startup can simultaneously be one of the most exasperating and exciting feelings you'll experience as an entrepreneur. In today's economy, nothing can beat the magic of developing a business from scratch,  overcoming every obstacle and being naysayers but one of the challenges that most entrepreneurs face the most is how do they sustain their ideas, business and evolve around current times. 
Running a startup in the current difficult economy can push you to your limits, but sometimes a crisis like this is exactly what your business needs to learn new ideas that could transform you and your company forever. Here are 5 tips you can put to use on a rainy day or season and set your business on solid ground for long-term growth.
SERVICED OFFICE KL: KNOW YOUR OWN EXPERTISE AND PLAN OUT!
A big part of your business entity depends upon your reputation as an expert in the place that you are working in. After all, no one wants to purchase the products and services from someone who has no clue what they are talking about, how they can increase their sales nor compete with their rivals.
You should feel completely confident knowing what makes your product or service different from competitors. A solid plan will also come in handy if you start dealing with aggressive growth—such as an influx of cash that needs to be controlled wisely.
SERVICED OFFICE KL: KNOW YOUR COMPETITOR WELL
Once you figure out the area of your expertise, the next thing that you need to understand is that you should always embrace your competitors instead of fearing it.
No matter what type of business you are starting or running, you are bound to have some competitors. Even if there are no other businesses offering exactly what you plan to sell, there is very likely to be other products or services your target customers are using to satisfy their need.  To be successful, you need to research the competition and find out as much as possible about what they sell and how they sell it.
Pro Tip: Competitive research is something you should plan on doing on an ongoing basis, too. If there really aren't any other competitors, it's possible there isn't a market or a real need for what you want to sell.
SERVICED OFFICE KL: EMBRACE FEAR AND TAKE THE LEAP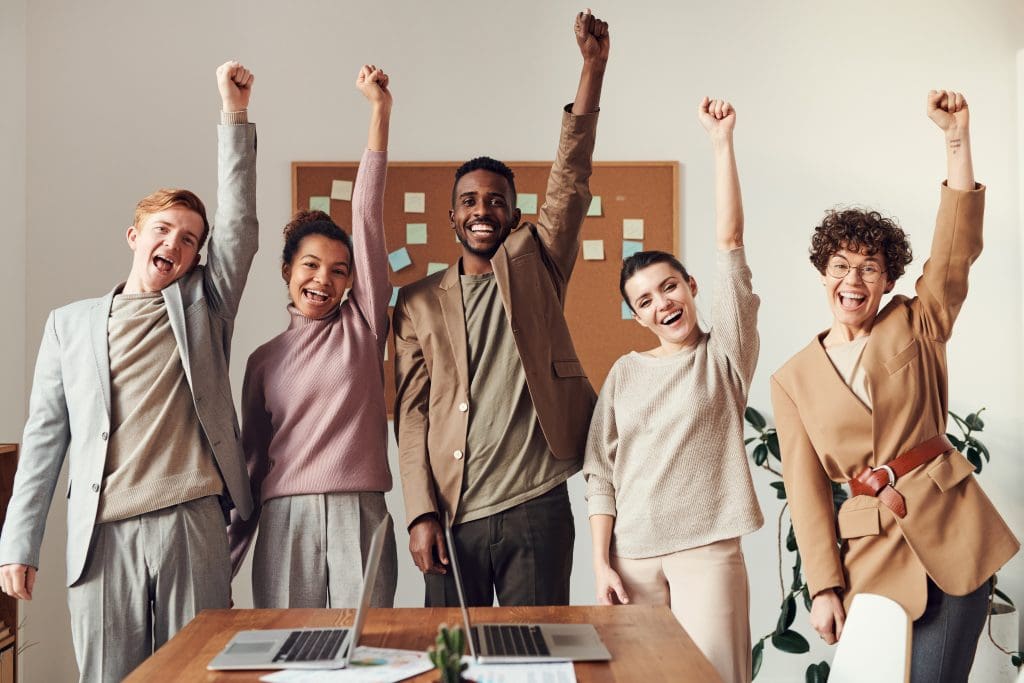 Have you ever been so anxious because of changes in your business that you know are coming or should be made that you felt like you just wanted to pull the covers back over your head and hide? Whether the change is big or small, it can be unsettling or even scary. This is what we call- FEAR.  
"Fear is something that lives in the brain," says Omar Samra a British-born Egyptian adventurer, entrepreneur and speaker. Fear will stop you from doing something out of your comfort zone. 
If you're able to do something in life that makes you feel nervous, then you're putting yourself outside of your comfort zone. You're not playing it safe. You have placed yourself on a path of new experiences, competitive advantages and innovations. Thus, embracing your fear in your business is both a survival skill and a skill to success
SERVICED OFFICE KL: THINK ABOUT THE ROAD AHEAD (PLANNING)
Avoid fire-fighting and losing sight of your long-term objectives. Developing a roadmap will not only assist you in going beyond your plans into goals – that you want to act on – but it will also help you in avoiding any unnecessary distractions and diversions.
Roadmaps will help you in ensuring the ongoing day-to-day tasks align with and contribute to your higher-level business strategy and track your progress toward goals.
BEGIN YOUR STARTUP JOURNEY WITH COLONY!
Building a business from scratch can be an incredibly rewarding and enriching experience. No matter how much you plan, however, you're bound to encounter a few challenges and headaches. Just remember to approach your startup in a smart, educated manner to prevent basic missteps—and keep yourself ahead of your competitors.
If you are looking for a perfect workspace with a prestigious location and to expand your horizons, our Serviced Office KL are perfectly designed for startups that cater to every working whim.  You can embark on your entrepreneurial journey via our newly installed Business Encouragement Initiative that is designed for businesses looking for an easy and stable workspace solution. If you're a small business and looking for a place for yourself to work in, our Business Starter Kits are perfect for those who are starting out but still have the option to work somewhere other than their homes, cafes or restaurants.
For more information on the perfect Serviced Office KL for your business, contact us via email at ask@colony.work or +60 18-213 8086 and our workspace specialists will help secure a plan that matches your company goals and objectives without burning a hole in your pocket.
RELATED SERVICED OFFICE KL ARTICLES:
Serviced Office KL: The Making of Colony – How Can Businesses Successfully Adapt COVID-19
Serviced Office KL: 9 Best Low-Maintenance Indoor Plants to Spruce up Your Office
Serviced Office KL: Tips for Managing Teams Effectively During a Pandemic