For many people around the world, an office serves as a second home to them considering how each individual spends about 2/4  of their life at work.
With all that time spent, spending eight or more hours in an office can seem like a drag. Luckily, with a few decorations, your office can feel more like a living room than a working space when you include some leafy friends into your workspace.
There are hundreds of different plants that are optimal for an office or work desk,  many of which will thrive in low-light conditions and require very little maintenance. If you're skeptical about the maintenance and longevity of an indoor plant in your office, we've listed a few indoor plants suitable for any type of serviced offices that add a touch of style to your workspace. 
SERVICED OFFICE KL: DESKS PLANTS
Many office workers enjoy creating peaceful spaces on their desks that include small, attractive plants like bamboo palm, cactus and much more. Desk plants aren't simply beautiful additions to conference room tables and workspaces; they can become a life-long hobby!
LUCKY BAMBOO
For those who prefer something small and is easily moveable around your office, lucky bamboo is definitely your go-to. This miniature version of a bamboo plant hails from the family of lilies and loves to grow in small dishes of water filtered natural sunlight.
Benefits: 
Indoor-friendly
Easy to maintain with minimal care needs
Can be grown without soil
Known for inviting in prosperity and fostering good luck
CACTUS
There are over 2,000 different types of cactuses in the world. Luckily, almost all of them will fit great in an office because of the nature of their sizes. Cactuses do require a considerable amount of sunlight, however, making them a poor option for dimly-lit offices but an adorable addition to your plant collection at your office window or shelves 
Benefits:
They are typically small in size and can fit almost anywhere.
They require extremely little water and attention.
Cactuses come in many different styles and varieties.
TERRARIUMS
Tiny terrariums make excellent desktop plants and fascinating conversation pieces.
These charming and often unobtrusive little worlds give employees welcome respite from the work environment. With little care, these tiny wonders can fit into even the most Spartan workplaces.
Benefits: 
Terrariums allow for easy, low-maintenance, indoor gardening.
They are limited to a confined space (a mini garden)
Comes in different designs and sizes to choose from
SERVICED OFFICE KL: INDOOR HANGING PLANTS 
By attaching plants to the ceiling (or mounting them on posts), you can green up small offices without giving up valuable floor space.
AIR PLANTS
If you want a cool-looking office plant that doesn't take up much space, consider Tillandsia and other, similar air plants. Air plants don't need any soil, though you should spray water on them a few times a month.
You'll know they need more water when the leaves curl up more than usual. Because air plants don't need soil, designers can adhere them to all kinds of surfaces to create strikingly attractive office plant displays.
Benefits:
Require a flexible and versatile place to grow air plants
Have a variety of shapes and colors
Require a very low maintenance
ARROWHEAD PLANTS
Arrowhead plants are also known as arrowhead vines or five fingers. All of these names are derived from the changing shape of the plant's leaves. The leaves start off as an arrowhead shape and eventually grow a few "fingers."  The plant will grow into a long vine over time, so refrain from trimming the leaves to allow them to grow nice and long for a hanging basket. You can find these plants in shades of green, pink and burgundy. Arrowhead plants like humid conditions, so strong them at pantry areas work perfectly for their growth. 
Benefits:
Remove toxins from the air
Known for providing balance in your office as the five-lobed shapes represent the five elements; water, fire, earth, wood and metal thus provides the perfect balance of  Yin Yang concept
SPIDER PLANTS 
One of the most popular indoor plants, the spider plant is known for being a great addition to an office environment. They are extremely low maintenance and thrive in partial light and shade. This means you won't need to waste valuable time by constantly watering and adjusting the plant for proper light exposure.
These spindly plants cover a lot of horizontal and vertical space, so they're perfect for filling in those big empty spots in your home. 
Benefits:
Purifies the air
Increases humidity
Independent on its own – without much adult supervision
SERVICED OFFICE KL: PLANTS FOR BIG SPACE
Large indoor plants and trees can add so much more floor-to-ceiling style to any space, sprucing up neutrals with lush, green colour. The natural texture and height that large indoor plants bring to the office make them our new favourite way to bring the outdoors in.
SNAKE PLANT 
Much like the aforementioned Spider Plant, the Snake Plant is an easy-to-maintain indoor plant that can make your office feel more like home. They are known to survive in almost any environment, and can even go without water for days at a time
The leaves of a snake plant can grow fairly tall. They come with shooting dark green leaves that have bands of a bright yellow-green on the outside. These plants are great as natural partitions in the workplace.
Benefits:
Remove toxic pollutants
Best natural air-purifier
A great oxygen-producing plant
PARLOR PALM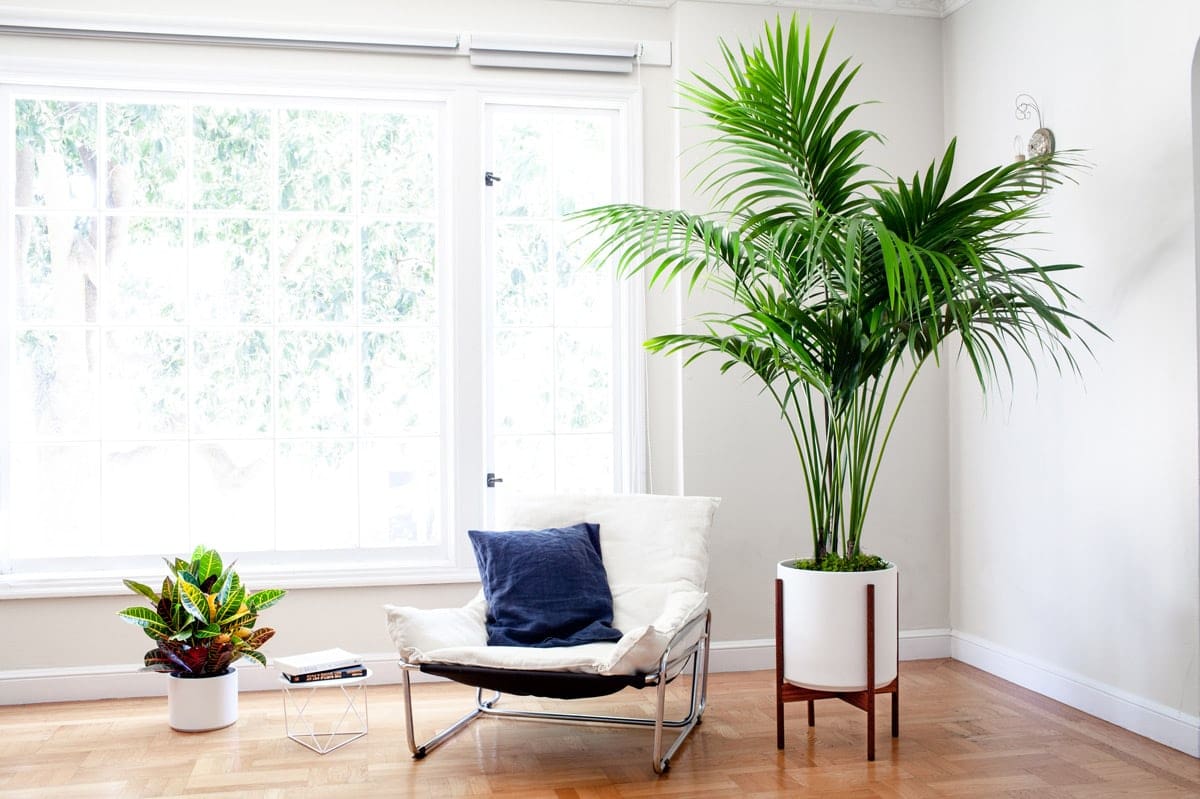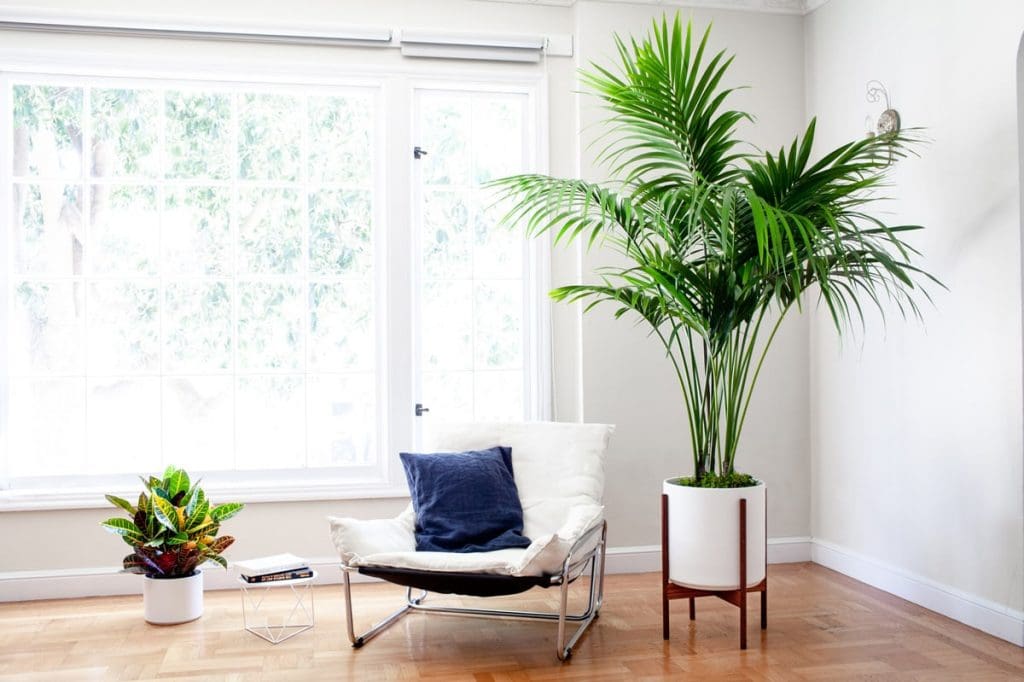 The Parlor Palm is an extract of a palm tree, also known as Chamaedorea elegans. If you're looking for ways to separate spaces in your office, this plant is your best bet. The Parlor Palm is perfect for offices as it adds a relaxing, tropical feel and doesn't require a lot of light.
Benefits:
Filter airborne toxins
Great for seprating sectors of your office or lounge space
Adds a touch of tropical vibes that promotes relaxation
YUCCA
As if that fun foliage wasn't enough of a draw, we're also big fans of this desert plant because it doesn't need constant attention. Just remember to water it now and again, and you're golden! The only caveat: You will have to place it somewhere where it can get tons of sunlight.
Benefits:
A unique looking plant
Top-rated air cleaning plants
An edible plant (Yucca flowers and fruit are nutritious and high in carbohydrates.)
SERVICED OFFICE KL: CONSIDER LITTLE GREENERY FRIENDS IN YOUR OFFICE
No matter what office plants you pick, give your employees a little flexibility in caring for (and staring at) these little workplace companions.
Considering the many psychological, air quality, and productivity benefits of plants in the workplace – a greener office might just be the change you need to boost productivity and overall job satisfaction among your employees!

If you're looking for a fun and fresh new Serviced Office KL environment to work in without putting a hole in your balance sheet, check out our Business Encouragement Initiative that is designed for businesses looking for an easy and stable workspace solution or contact us via email at ask@colony.work or +60 18-213 8086 for more details on how we can transform your work environment into a stunning yet productive one.
RELATED SERVICED OFFICE KL ARTICLES:
Serviced Office KL: Why Is it Important to Add Indoor Plants In Your Office
Serviced Office KL: Business Encouragement Initiative by Colony – Reset your Business Strategy this 2020!
Serviced Office KL: Impact of Office Design on Employee Productivity