Whether you're currently working in a multinational corporation, a startup, as a freelancer, from a traditional office, or a serviced office kl, in our rapidly changing world of work, it pays to look ahead and consider what employers may need in the future. Even if your skills are in-demand today, they might not be in the years to come.
In fact, according to the World Economic Forum (WEF) it revealed that two-thirds of children starting primary school this year are likely to find themselves taking up jobs that don't even exist today. This solidifies the fact that we must upskill ourselves to remain employable in the future.
While we don't claim to know what the future holds, here are certain steps you should be taking now to future-proof your career and employability.
1. Be tech-savvy
With advancements in technology so rampant, it's important to remain digitally proficient. In fact, in-demand skills today, such as cloud computing, data analysis, or SEO marketing didn't exist until a few years ago. Challenge yourself to be up-to-date with your current technical skills – even if it doesn't seem relevant to your current job. If you're not kept up-to-date, in the future, you may find yourself struggling to catch up with the latest technological advances.
Even if you don't work in a highly technical field of work, you can always stay current and practice proactiveness. You'll never know if these skills may be helpful for you in the future.
2. Learn core competencies from your current job
Some skills that you acquire from your current job or previous career are usually transferable throughout your career – be it leadership, communication, innovation, or stress management. These are skills that employers keep an eye out for as they are core competencies of all jobs, no matter the company or specific role.
As these transferable skills are developed throughout your career, it's important to identify what they are and set targets for improving them to help you secure a new job, open doors to a new industry, or even just maximizing your job progression. Developing a broad range of skillsets, abilities, and competencies are the reason why you may see bankers with a flair for coding, web designers with business skills, or an app developer with financial experience!
3. Build your professional network, even with a Serviced Office KL! 
Even if you're an amateur or veteran, it's always key to build a professional network and develop relationships with people within and outside of your company. Building a professional network should be a part of your work life and something you invest in over the course of your working career; it shouldn't be something you think of when you've started job hunting.
There are numerous benefits to networking, but a strong professional network can help you:
Develop and improve your skillset,
Stay on top of the latest trends in your industry,
Keep a pulse on the job market,
Meet prospective mentors, partners, and clients, and
Gain access to the necessary resources that will foster your career development.
Fun Fact of the day: Serviced office kl or flexible office spaces, in general, provide you with the opportunity to organically interact with professionals and freelancers from multiple industries and all walks of life. Whether you're looking for new leads or bouncing off ideas with your desk buddy, serviced offices are the new-age LinkedIn but in real-life and real-time!
4. Be Flexible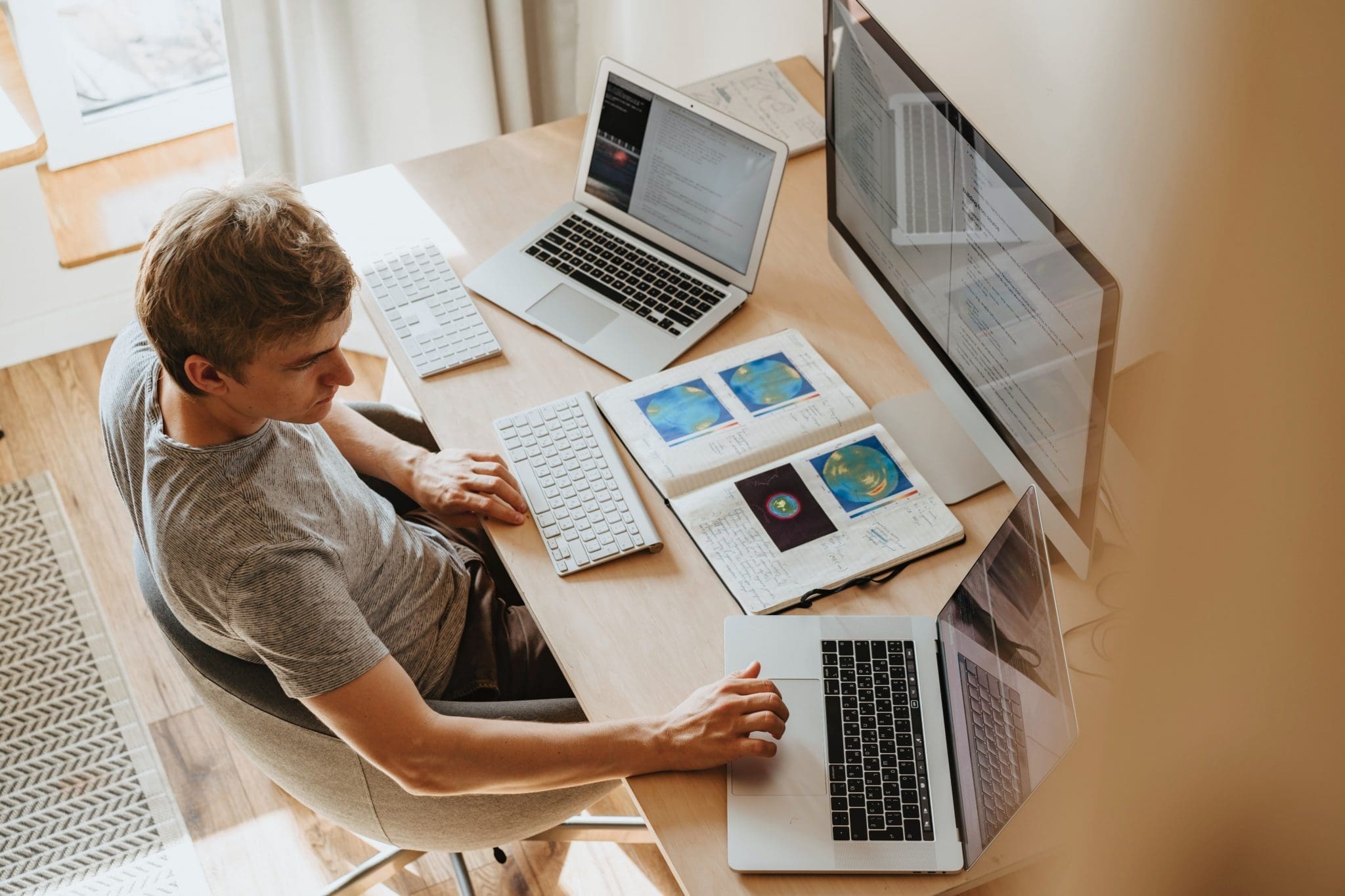 As technology continues to advance itself and the workforce evolves, people who are adaptable and flexible are the ones that will come out on top. You can do this by preparing for the future and keeping a clear path open. This means having an alternative career available and being ready to change your career course at a moment's notice.
This is also why we always reinforce the fact that you need to continuously learn and develop your skillset to provide a clear path for any future changes. Keep in mind that you don't need to be confined by your role or job title. Apply your own unique set of skills or talents to your work, too!
Finding a home for your business with a Serviced Office KL
Are you ready to grow your business in Kuala Lumpur? At Colony, we can be your launching pad for your next phase of growth. Whether you're a business looking to expand your footprint in KL or a startup looking for a place to call home, we have multiple locations for serviced office kl and coworking space kl across the Klang Valley.
Just starting out on your new business venture and looking for a space that gives you the edge you need?  Check out Colony's Business Starter Kits, designed to give you flexibility and stability when it comes to your business. You'll have access to our spaces for work, concierge & mail and parcel handling services, a prestigious address to call your home, and more!
For more details on our Business Starter Kits, contact us via email at ask@colony.work or drop us a message at +60 18-213 8086. 
RELATED SERVICED OFFICE KL ARTICLES:
Serviced Office KL: 5 Business Challenges during COVID-19 and How to Overcome Them
Serviced Office KL: Tips for Managing Teams Effectively During a Pandemic
Serviced Office KL: Why Flexibility is Key to Boost your Business this 2020!