It's all too familiar – sitting for way too long hours at your serviced office or binge-watching your latest Netflix drama for hours on end. While we may not realise this, the fact of the matter is that the environment we live and work in can impact our health. In fact, according to a study by the University of Cambridge, sitting all day can just be as dangerous as being obese.
In this article, we explore what sedentary lifestyles look like, the associated health risks that come along with it, and the solutions to a sedentary lifestyle for both individuals and employers.
So, what is a sedentary lifestyle?
A sedentary lifestyle is defined by taking part in little to no physical activity. In today's day and age, prolonged inactivity is increasingly common as most of us have desk-based jobs in the office or home where we're sitting down for hours on end, and in our time off, it's often spent sat on the sofa.
What are the risks of a sedentary lifestyle?
Leading a sedentary lifestyle is detrimental to our health because it can lead to numerous health risks such as obesity, diabetes, high blood pressure, and heart disease. In fact, the more weight you gain the harder your heart has to work. Your heart is a muscle, after all, and the less it is worked, the weaker it becomes.
What's more, according to the WHO, approximately 2 million deaths per year are attributed to physical inactivity.
Solutions to a sedentary lifestyle
Understanding the risks of a sedentary lifestyle adds up to only half the equation. Finding solutions that can tackle it is what sets us into productive motion. Here are our solutions to a sedentary lifestyle:
1. Target sitting time, rather than exercise
Most people with sedentary lifestyles tend to think that if they workout several times a week, this will counteract the effects of sitting for the day. However, this isn't enough. Rather than shifting your focus to hours clocked in at the gym, focus instead on how long you're sitting down for and aim to reduce this. Consider shifting to a standing desk instead of at work. In fact, swapping just one hour of sitting each day with standing, results in a 5% decrease in the risk of early death.
2. Take regular breaks throughout the day
Alternating between prolonged periods of sitting with regular breaks can help offset the negative effects of a sedentary lifestyle. At the office, instead of sending an email to your colleagues, try walking over to them instead. Or even switching up your office meetings to a standing one!
Colony tip of the day: Break up the monotony of a long workday – take several short breaks, rather than a long one!
3. Go for a walk during lunch
To clock in extra steps during the day, try eating your lunch away from your desk and try to leave your office to take a walk. On top of it being a great cardio exercise, it also lowers your levels of LDL (bad cholesterol) while increasing your levels of HDL (good cholesterol).
Colony tip of the day: Consider wearing a pedometer to count your steps throughout the day. It provides a way to track your progress in encouraging more activity, as well as some inspiration and recognition.
4. Take the stairs
Rather than take the lift, aim to take the stairs instead! In fact, climbing stairs use 8-9 more energy than sitting and burns more calories per minute than jogging, providing great health benefits in addition to reducing sitting time.
Colony tip of the day: To ease yourself into taking the stairs, use the stairs to go up and down between floors. For example, if you work on the 10th floor, try getting off the lift on the 7th floor and walk up the remaining floors.
5. Move more outside of work
If you spend most of your working day sitting down, try making small changes to your evenings, post-work, so that you aren't clocking in too many sitting hours. Consider switching up your evenings by limiting your time in front of the TV or parking further away from your destination when driving.
Colony tip of the day: If you absolutely must be in front of the TV, try doing some simple yoga stretches while watching your favourite show!
A healthy serviced office workspace at Colony
At Colony, we take employee wellness to another level. Unlike conventional offices, at Colony KLCC, you'll have access to our rooftop gym and pool that gives you a view of the KL city skyline while working out. You can even pop into the gym for a quick sweat session, in the middle of your workday! On top of that, we also provide discounts to local fitness centers – all in part of our workplace health and wellbeing strategy.
Across our five Colony locations across the Klang Valley, our shared workplace was conceived with employee wellness in mind. We are fully equipped with sturdy workstations and ultra-ergonomic chairs to cater to increase your comfort level at work.
If you're looking for a space that takes employee wellness seriously, get in touch with us at Colony! Contact us via our email at [email protected] or at +60 18-213 8086 to learn more about our Serviced Office KL.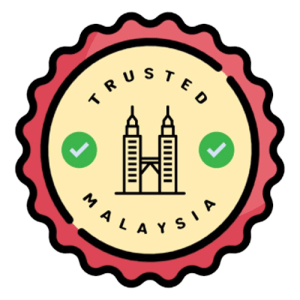 Best Coworking Space in Malaysia by Trusted Malaysia
RELATED SERVICED OFFICE KL ARTICLES:
Serviced Office KL: 5 Business Challenges during COVID-19 and How to Overcome Them
Serviced Office KL: Tips for Managing Teams Effectively During a Pandemic