About Colony Event Space 
Colony is currently operating in 5 different locations. KLCC, KL Eco City, Kl Sentral, Mutiara Damansara and Star Boulevard KLCC. Each of our centres have an event space that suits any occasion. Our flagship location at Colony @ Star Boulevard KLCC features our largest event space, capacity that holds up to 300 guest standing, it also features 2 rooftop garden event spaces for outdoor celebrations! Each of our event space comes with these readily available plan inclusion if you host an event with us:
| | |
| --- | --- |
| High Speed Wi-Fi with customisable SSID | Dedicated Community Manager for your event |
| | |
| Drop-down projector screen | |
| | Choices of Premium Buffet Menu |
| Adjustable sound-proofing panels | Fully customisable floor plan |
| | Half-day & Full-day package |
Event Space @ Colony KLCC 
Colony KLCC theme is inspired by "Gentleman Club" theme. The event space is consist of 1,250 sq ft and it is a 2-storey high ceiling space that could instantly lift your events with luxurious and opulent touch. Designed with a subtle hint of gold accent, plush sofas and a beautiful portrait at every corner. The event space could fit up to 120 guests standing.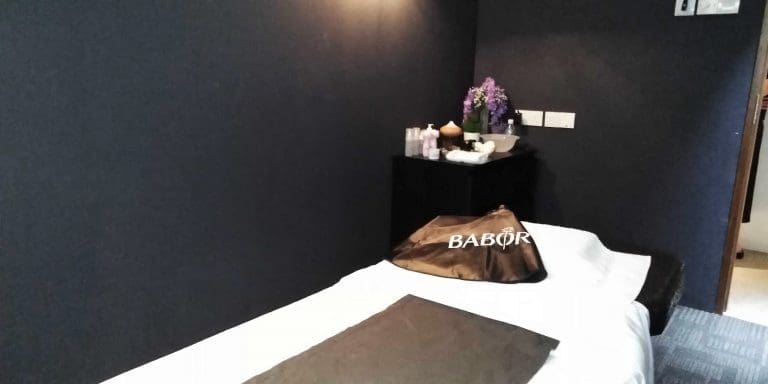 Babor x Pink Ribbon
Colony @ KLCC had an event featuring Babor x Pink Ribbon. It is a pop up facial center, where upon donation to the pink ribbon foundation valued of RM50, guests will be eligible for 15 minutes facial treatment from Babor. Babor also gave away some sample products for their guests to try out.

Many guests took some time out to experience this facial treatment at our massage room in Colony @ KLCC. Upon donation of RM50 to the Pink Ribbon association guests could enjoy a personal facial treatment from Babor with their products. Starting with cleansing, then to exfoliating and hydration mask treatment.   
Event Space @ KL Sentral
Colony @ KL Sentral is a space that is inspired by "Parisian Apartment" theme. The event space in Colony @ KL Sentral is perfect to host a variety of different events such as workshops, trainings, talks corporate events of any of your choice! The event space floor plan in Colony @ KL Sentral is fully customizable to your own event needs. Also, furniture and fixtures are flexible to be moved around with the help of concierge. The event space consist of 1250 sq ft and standing guests can fit up to 60 pax.  
Free Mask Day x Althea
Althea Korea, one of our partners are working with Colony to give out free masks to our beloved guests. It will be available across all Colony location. There will also be a refresher booth at Colony Mutiara Damansara to deliver beauty tips and knowledge to guests. On the day itself, the guests were given make-up remover, facial cleanser and towels to cleanse their face before trying on Althea's mask at our event space. After cleansing is done, guests have a choice of four different types of mask to choose for their targeted skin concern. These are the four different types of mask relatively, Avocado for nourishing, Lemon for brightening, Watermelon for moisturizing and Peach for Anti-Blemish. Guest could then choose their favourite mask and use it in our event space. Furthermore, healthy infused water is served while they're enjoying the mask. Our concierge made cucumber infused water, orange infused water and lemon mint infused water for the spa day.    
Event Space @ KL Eco City 
Colony @ KL Eco City theme is inspired by the "British Colonial" theme. The event space consists of 4000 sq ft and the event space could fit up to 200 guests standing. It takes up a whole penthouse at the highest floor of the building. The event space has its very own lush rooftop garden and outdoor terrace. Besides that, the event space is optimised for large events, workshops and launches. It also ensures absolute privacy during your event. 
Nidra Sound Yoga x Yin Yoga Healing 
In this event, they educate us on the importance of meditation and the benefits that it could impose to your daily life if you do meditation on a daily basis. Meditation helps in improving your sleep, stress handling and finding inner peace. In this Nidra Sound Yoga featuring Yin Yoga Healing, the guests are told to go into deep sleep at a conscious state. The guests are required to bring their own yoga mat for this session and light refreshments are also provided. In the yoga session, crystal bowls are used to produce soothing and calming sound that would resonate towards different body parts and the sound would travel through the streams of the body that would be different based on the individual.
Event Space @ Colony Mutiara Damansara
Colony @ Mutiara Damansara space is inspired by the "Wes Anderson" theme. This event space invokes exotic Eastern colourways and consists of bohemian furniture with eclectic, soulful dark hues. The event space in Colony @ Mutiara Damansara is 1250 sq ft and it could host up to 100 guests standing. The event space floor plan are fully customisable to suit your event needs and do not worry about decorating the space as we have on-site furniture, decor and fittings that could help to perk up your event!  
Stress Free Day x Osta Spa 
Stress Free Day community event is where our guests could take some time off their work to our event space to enjoy a range of services, such as massages, manicure, pedicure, hand and foot organic scrub. Osta Salon and Spa is one of our partners and they will be using their own products for this event. We collaborated with Osta Salon and Spa for this community event specially for our guests. During the Stress Free Day event, experienced services was given. Here are some images of the highlights that happen during the event and we are glad that our guests could relax even during hectic working hours. 
For more details of our event space, click here. To book your personal tour around our event space contact us, we are happy to answer your questions!