A bridal shower is a pre-wedding celebration for the bride to enjoy with her loved ones at event space KL. Bridal showers have different types of themes, and a tea party would be a great choice for a special day. It's a memorable event with a room full of well-dressed guests sipping from aroma tea and indulging in towers of fluffy scones and flavorful sandwiches. Read to find out how to plan a dream tea party bridal shower.
EVENT SPACE KL #1– DECIDE WHO IS IN CHARGE
Whether it's just you or a group of friends or relatives, decide who will be in charge. If you want to bring in a professional event planner, this is also the time to do that.
EVENT SPACE KL #2– CREATE A GUEST LIST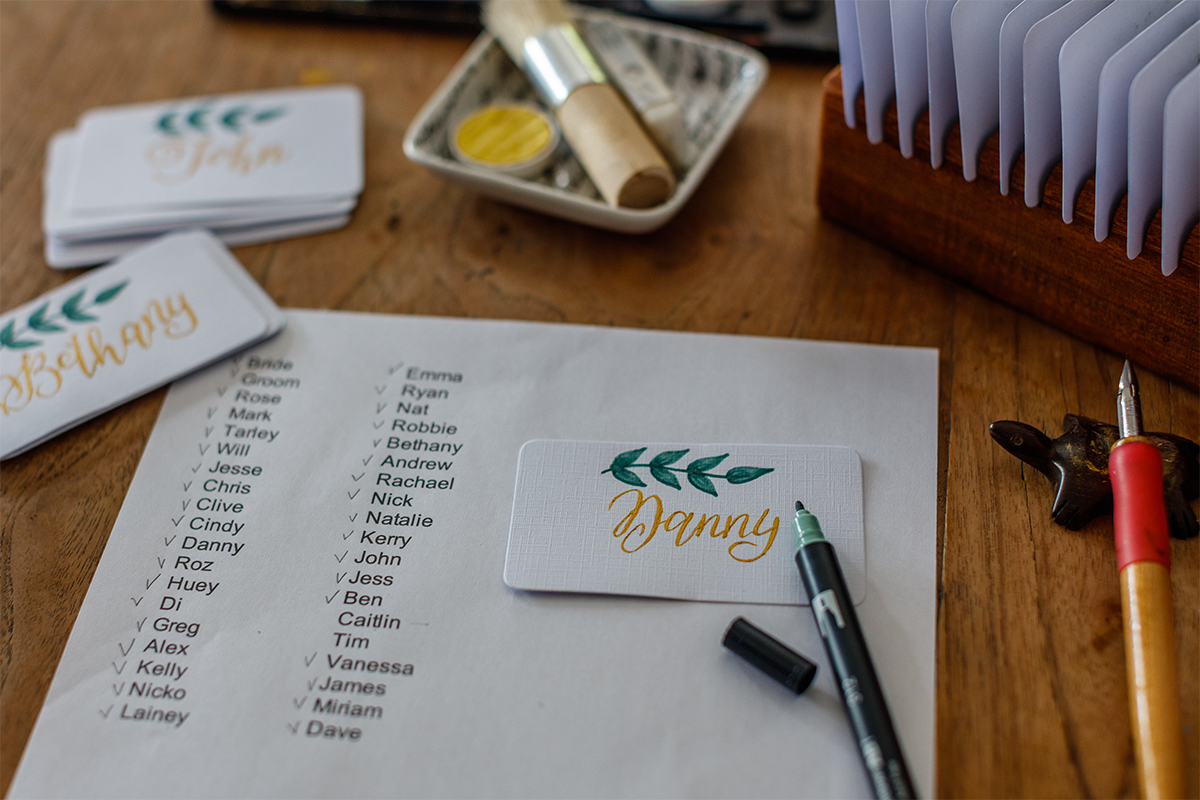 The event planner can work closely with the bride to create her ideal guest list. A bridal shower is a less formal affair than a wedding or engagement party, and only the bride's closest friends and family members need to be invited. If the groom's family is throwing the event, it makes sense to invite his close family members as well.
EVENT SPACE KL #3– CHOOSE A VENUE AND A DATE
This is the time to set a perfect scene for the bridal shower. Do you want to stage it in an elegant private space of The Tea Room or under the Mediterranean aesthetics bohemian canopy tents with a private garden lounge – Castra? You can't go wrong with the venue as long as it accommodates everyone on the guest list. After you've selected the venue, you can choose your date based on availability and what works for the bride.
EVENT SPACE KL #4– SEND OUT INVITATIONS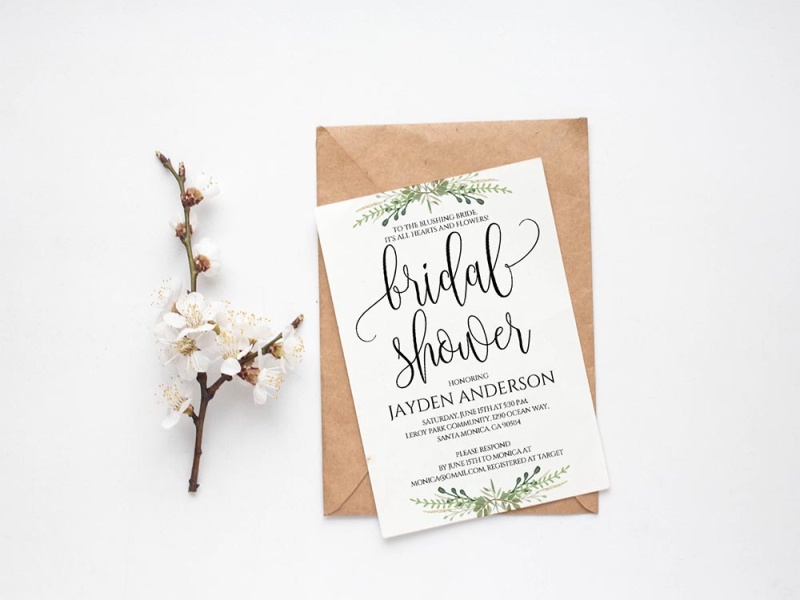 Printed or electronic invitations are both perfect for any bridal shower. The invitation should set the mood for the event. For example, if you're throwing a casual backyard bash, the invitation can be something light and fun.
EVENT SPACE KL #5– DRINK MENU
A perfect bridal shower tea party should include tea. To mark the special occasion consider ordering a variety of fine teas from TWG Tea. Don't forget to have sides of milk, cream, and honey ready for the guests. Champagne is customarily served at tea parties, and it might also be fun to have a special cocktail to toast with.
EVENT SPACE KL #6– FOOD MENU
The food in the tea party is usually served in individual servings so it's easy for guests to try a variety of items. Tea sandwiches are a must and can be served with various options. Curried deviled eggs, fig jam and prosciutto, and smoked salmon with cream cheese and chives are popular choices for tea parties. On the other hand, scones with jam and clotted cream and different types of cake would be a great choice for those who prefer sweets over savoury.
EVENT SPACE KL #7– TABLE SETTING
The key focus of the tea party bridal shower is always the table, it is the centrepiece of the event which guests gather around. Linens can make any table look elegant, you may rent linens if you don't own them. One of the greatest ways to display the food more artistically would be using cake stands and tiers. Other than that, ordering cocktail napkins with the bride and groom's name or initials can add some personal touches for the bridal shower party. On the day of the event, it is recommended to arrive at the venue early to decorate. While the centrepiece of the tables should be the tea set, they can also be decorated with flowers, confetti, garland, and more. To finish up the settings, don't forget to write place cards with your guests' names so that they will have an idea of where to sit during the event.
EVENT SPACE KL: PLAN YOUR GLAMPING EXPERIENCE WITH CASTRA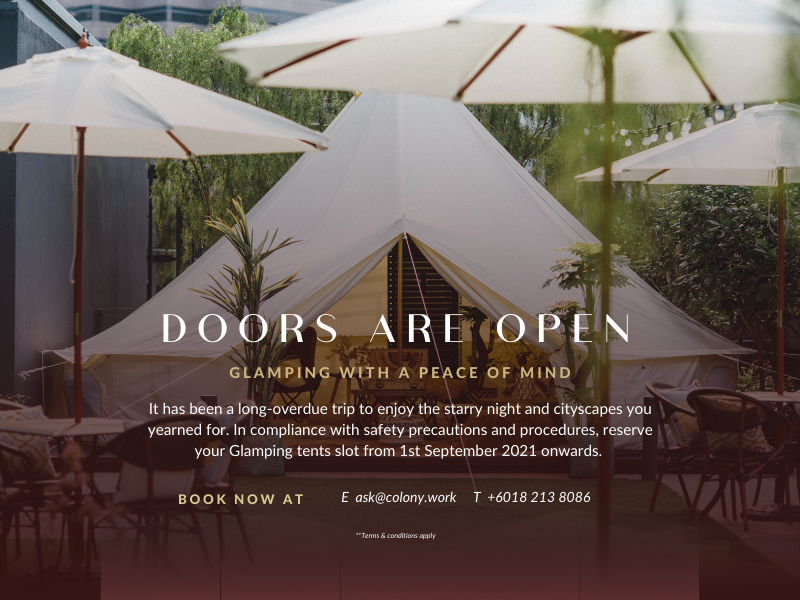 We welcome you back with open arms and utmost care and safety at the KL's First Glamping In The City where every experience outdoors is thoughtfully curated with both pleasure and convenience in mind. Our Mediterranean-inspired luxe tents surrounded by city lights are the perfect place to host staycations, family outings, and celebrations!
You are a step away from the staycation of a lifetime! Grab your friend and book your next adventure with us by calling +6018-2138086 or via email at ask@colony.work! Find out more about our event space KL and bespoke amenities that you get to indulge in when you #WanderwithCastra.
RELATED EVENT SPACE KL ARTICLES:
Event Space KL: An Essential Checklist For The Ideal Glamping Trip
Event Space KL: The Rooms Debut At Colony Coworking Space 
Event Space KL: 4 Things to Consider Before Hosting Events in 2021