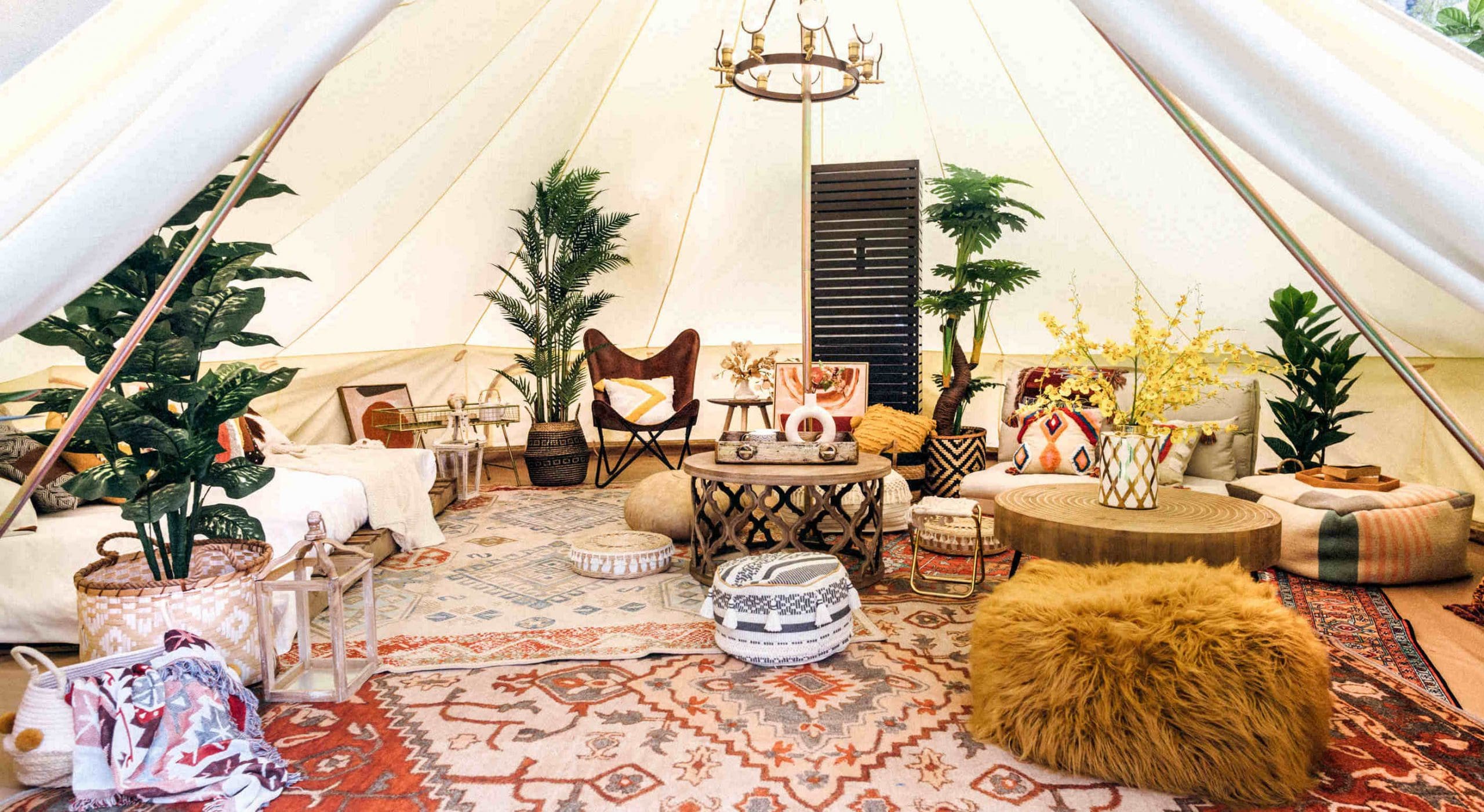 Set across a private rooftop terrace in Kuala Lumpur's Golden Triangle, Castra is a luxury encampment featuring an expansive 371-square metre garden lounge with bohemian chic tents meticulously designed to rethink the way people experience the great outdoors. Elevate your event experience and wow your guests as nature's splendour and starry skies play host to your upcoming event.
YOU CAN ENJOY
4,510sqft glamping landmark
Outdoor patio seating and garden lounge
Barbecue deck with complimentary use of grilling tools
En-suite power sockets and unlimited high speed wifi
Air-conditioning
High-definition television with screen mirroring capability
Bose Outdoor Speakers
On-site shower with hot running water
*Rates are customised based on your requirements


No request is too great and no detail is too small for our dedicated team. If you have any special occasion in mind that we can help make come true, we'd love to hear them and assist you before your trip begins or after your arrival.

Interested? Our team will reach out to you with a customised proposal based on your event requirements!

CONTACT US
Prefer to call us directly? Feel free to contact us at:

+60 18-213 8086
[email protected]
For partnership enquiries, kindly send an email to [email protected] or contact +603 7735 5337.