Organizing a gift exchange at private office KL is a great way to infuse your business with the joy of the season. A traditional approach is to have each employee choose a name from a hat; they are then "Secret Santa" to that co-worker. Adding a spending limit will keep the exchange lighthearted and affordable for everyone.
Choosing a fun yet appropriate present for a colleague may be a challenge but we're here to help. Here are our top five selections for gifts to your colleagues.
PRIVATE OFFICE KL #1 –  Desktop Mug Warmer
The average office worker drinks about 1,000 cups of coffee annually, so keeping the drink warm is important. Your family and friends will thank you for this portable and plug-in drink warmer, which also comes with auto shut off and digital temperature control.
PRIVATE OFFICE KL #2 – Ergonomic Chair
An ergonomic chair can help to relieve the stress on your lower back with the chair's dynamic tilt, which promotes movement and lets you lock in your preferred reclining angle. The chair seat slider lets you glide the seat in and out with ease while sitting comfortably in the chair, assuring an optimal ergonomic position: back against the rest and knees at a 90-degree angle. One of the most essential aspects of working from home or office is definitely a comfortable chair!
PRIVATE OFFICE KL #3 – Desk Organizer
This compact desk organizer has been crafted by master artisans from 100% solid Ash wood, giving it a smooth texture and beautiful wood patterns. The versatile organizer is designed to allow you to keep all your daily essentials in one place. It can be hard to keep your desk organized, which is why a desk organizer is an optimal gift for those who work remotely.
PRIVATE OFFICE KL #4 – USB Cool Mist Humidifier
This cute cactus-shaped humidifier emits a cool mist for up to four hours, keeping stuffy noses and dryness at bay. This small humidifier can be connected and powered by a PC, laptop, car charger, or any other USB outlet. It can also function as a night-light, has an AUTO SHUT OFF of four hours, and has an ultra-quiet design. A mini yet convenient humidifier will brighten up any workspace while also making it a healthier and more breathable environment.
PRIVATE OFFICE KL #5 – Video Conference Lighting Kit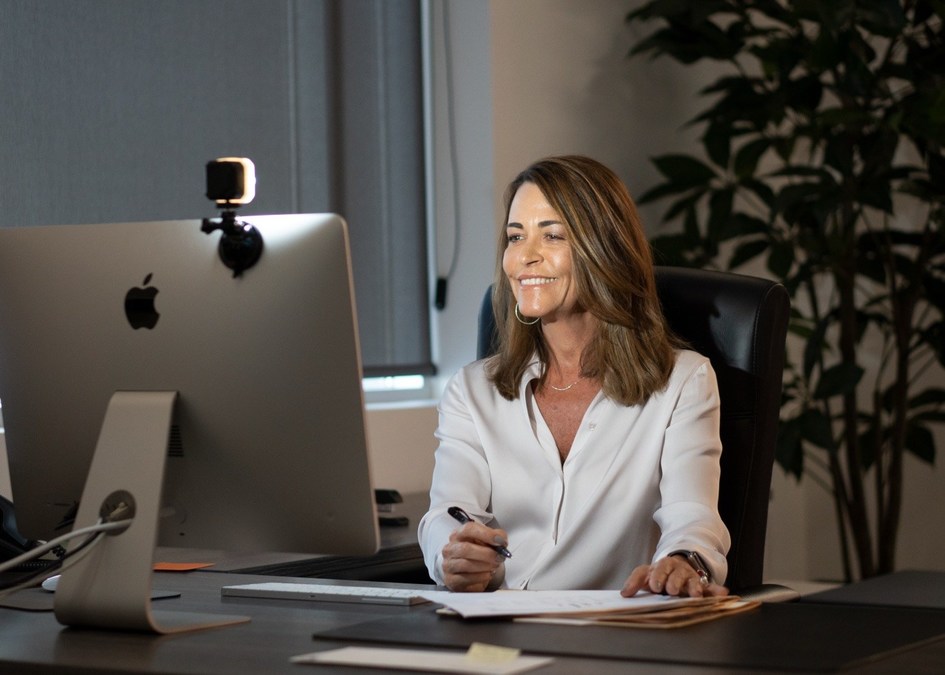 Remote working has brought about the zoom meeting era, which is something that we won't see an end to for some time to come, that's why a ring light as a gift can be perfect for zoom meetings. Some ring light has three color temperatures (white light/warm light/natural light), which is ideal for altering the lighting to your skin. The LED video light has a clip set design so that you only need to clamp the clip to the edge of the computer screen. It can also be rotated to adjust to the direction and angle of the light.
SWITCH YOUR WORK ENVIRONMENT WITH PRIVATE OFFICE KL
Adapt and emerge your business strategy for better work productivity, environment, cost-effectiveness, and business growth with Ultra-flex! At Colony, we provide flexible workspaces that are available to scale on-demand, giving the company the competitive advantage it requires. Our private office KL offers a range of facilities throughout our different locations.
Ultra Flex Benefits:
Terminate within 1 Day
Freeze Membership & Resume Anytime
Guaranteed 7 Day Deposit Refund
Minimal Deposit Required
Start planning your next best workplace by reaching out to us via our email at ask@colony.work or at +60 18-213 8086 to learn more about our Private Office KL.
RELATED PRIVATE OFFICE KL ARTICLES:
Private Office KL: Is Your Business Keeping Up With Workplace Trends?
Private Office KL: How To Build A Neurodiverse Workforce 
Coworking Space KL: How To Optimise Benefits Of Coworking As A Freelancer