One of the ways the COVID-19 pandemic has affected our lives has been in the way we approach work – regardless of a coworking space kl or a rented/leased office – gone are the days of crowded break rooms and shared desks. With companies and businesses choosing to open their doors once again, they will have strict protocols in place to keep employees and customers safe. These include practicing social distancing, wearing face masks, staggering schedules to limit the number of employees in the office at one time, or even putting up partitions in between desks.
Despite new protocols put in place, how can we play our part to flatten the curve when we take those first tentative steps back into the office? Here's an overview of the things you should do to help make your workplace COVID-19-secure:
Tips to stay safe when returning to your workplace during COVID-19
Coworking Space KL Tip #1: Confirm what protections your employer has in place
When it comes to safety and wellbeing at the workplace, it's important to be assured that your employer is taking the necessary precautions to ensure that your workspace is well sanitized, frequently cleaned, and following official standard operating procedures as outlined by the government.
Coworking Space KL Tip #2: Avoid commuting with others
According to the U.S. Centers for Disease Control and Prevention (CDC), they recommend traveling either alone or with someone you live with whenever possible. This is because commuting together automatically puts you in close proximity with each other for an extended period of time, increasing your risk of exposure to COVID-19.
However, if using public transport is your only way of commuting to work, it's important to further protect yourself by bringing along hand sanitizer or wipes and wiping down surfaces that you may touch. Do also remember to keep your hands off your face!
Coworking Space KL Tip #3: Practice social distancing at work
Practicing social distancing at work allows you to continue efforts to limit the spread of COVID-19 while also safely resuming new-normal business practices. It is recommended to stay at least six feet away from your colleagues and wear a mask and/or face shield. Physical contact and small liquid droplets that may carry a virus from others might infect you, so keeping a distance minimises those risks and may help slow down the speed of community transmission.
Aside from that, you can also contribute to social distancing at work through the implementation of flex schedules. This can easily limit the number of people entering the workplace and exiting at the same time.
Coworking Space KL Tip #4: Opt to takeaway or order online

During lunch hours, consider ordering your food through on-demand delivery services or choose to take-away to minimise your time spent in public areas. When eating, eat your lunch in smaller groups and space yourselves out by leaving an empty seat between you and the next person.
If you prefer eating outside the office, consider going out during off-peak timings (before 11.30 am or after 1.30 pm) to avoid the lunch hour queues. You'll then be able to responsibly practice social distancing in crowded places.
Coworking Space KL Tip #5: Avoid crowded elevators
Similarly, with lunch crowds, when it comes to crowded escalators, avoid elevators with more than five people. Or opt to use the stairs instead – and get a quick workout in at the same time!
Coworking Space KL Tip #6: Clean and sanitise your workplace
Ensure that you have hand sanitiser or wipes on hand with you at your desk or workstation. Whenever possible, avoid touching handrails or other frequently touched surfaces. In the event that you do, make sure to sanitise and then wash your hands as soon as you're able to.
Always remember that the best way to stay safe in the workplace during COVID-19 is by washing your hands. When washing your hands with soap and water, be sure to wash for at least 20 seconds. Or, if there's no soap or water around, be sure to use a hand sanitiser that is more than 60% alcohol. While hand sanitisers are the quickest disinfecting option, soap and water are still the most effective.
Coworking Space KL Tip #7: Speak to your employer if you have any concerns
If you're feeling unsafe, speak to your manager and offer suggestions or recommendations for everyone in the workplace. Be sure to use a nonconfrontational preface to indicate your intent. You can do this by starting your statement with "I've noticed that…" or "we might benefit from…"
Coworking Space KL Tip #8: Flatten the curve on COVID-19
COVID-19 has changed the way we live through our day-to-day, and it will likely be with us for a long time. Practicing SOPs doesn't just apply to your workspace, but in life as well. Do your part to flatten the curve – protect yourself and the people you love from COVID-19 and other transmissible diseases.
Colony's Commitment to a Safer Workspace
At Colony, our mission has always been to elevate your experience at work and that means making sure that we provide a safe environment for you when you come to work. In light of the recent Conditional Movement Control Order (CMCO) in Selangor, Kuala Lumpur, and Putrajaya, we are pleased to inform you that all Colony locations will remain operational as usual, with safety measures and protocols that have been implemented into our daily operations.
For more information about our on-going efforts on how we're tackling COVID-19, our updated COVID-19 Safety Measure and Guidelines list out our initiative we've done from the beginning of the pandemic. To find out more about the safety measures we've taken to ensure our spaces are kept safe when you step in to work with Colony. contact us via email at ask@colony.work or drop us a message at +60 18-213 8086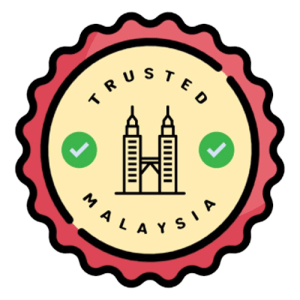 Best Coworking Space in Malaysia by Trusted Malaysia
Related Coworking Space KL Articles: 
Coworking Space KL:  5 Useful Ways to Stay Productive at Work After COVID-19 
Coworking Space KL: Business Continuity Plan – What You Need to Know  
Coworking Space KL: How COVID-19 is Forcing Workspaces to Evolve