With countries slowly reopening itself to the public after the COVID-19 lockdown, what would going back to work look like and what should we be prepared for?
COWORKING SPACE KL: FUTURE OF WORK
Over the past few months, many of us have had a taste of what working from home (WFH) feels like in order to curb the current pandemic. Now that some countries are gradually reopening themselves to the public, our WFH routine will slowly fade away and return back to normalcy in a matter of time.

So the question that lies within this foreseeable future is – how is our new world gonna look like post-pandemic? What is the new norm that everyone keeps saying is all about, especially for those who are about to return to work. With the lingering effects of the pandemic, Colony Coworking Space KL is exploring the impact of the Coronavirus (COVID-19) on what could be the new norm for employees: 
With countries slowly reopening itself to the public after the COVID-19 lockdown, what would going back to work look like and what should we be prepared for?

MORE VIRTUAL MEETINGS
Conference calls via Skype, Zoom and Google Hangouts have gained popularity since the beginning of the pandemic and will still continue to grow once everyone is back to the office.

Which means, physical interactions will still remain virtually until the virus stabilises or completely subsides. This could heavily impact real-estate and sales-oriented jobs as they rely on these forms of interaction to keep the business running.To keep the revenue ball rolling and ensuring your clients are safe, video calls and virtual tours might be imposed on keeping the connection alive. 
This approach might also apply to company meetings as well. Companies may urge employees to conduct weekly or town hall meetings online despite everyone being in the office to avoid any further COVID-19 infection if any of their employees begin to show symptoms within a few weeks into work.



LESSER WORK HOURS
With the flexibility we have working from home, many companies are opting to choose the same set of rules for their employees who commute to work during this period. Yes, some of us might still be able to WFH. 
Some of the new forms of working hours could result in job rotations where employees are split into groups which requires them to work about 3 times a week or less and spend the remaining days at home. Another shift of clocking in to work could be lesser working hours where employees are allowed to leave the office early if no work is due on the day or if no meetings are scheduled.

CHANGE OF WORK ENVIRONMENT 
The pandemic has certainly brought a loss in the number of population we have and business earnings as well. As companies are slowly pacing back to operations, many are looking for alternatives on how to reduce overhead costs such as maintenance fees, employee salaries and office rents to stay afloat.

As of March, more than 600 thousand Malaysians have lost their jobs to COVID-19. These statistics may result in your company considering shifting into a new office or splitting your team to be stationed at various coworking spaces. So, don't be surprised if you receive an email from your bosses about shifting to a new office or having to work at a nearby co-working space. 

CONSIDERING A BUSINESS CONTINUITY PLAN (BCP)

A tough lesson this pandemic has thought businesses is to always have a back-up or a recovery plan. In such a crisis, many companies are imposing and testing their Business Continuity Plans (BCP) to help ensure their staff's health and safety during the COVID-19 pandemic without compromising on the company's daily operations.
For those who aren't aware, a BCP compromises a checklist that includes supplies and equipment, data backups and backup site locations for easy and immediate execution. It is also one of the fastest solutions when you support your employees and keep your business running, this is where the incorporation of flexible workspaces in your BCP comes in.
When it comes to enforcing a BCP for an office space, many organizations are skewing towards co-working spaces or plug and play offices that are situated in close proximity to their employees or major hub areas for easy access.

Here at Colony Coworking Space KL, our BCP solutions are entirely customisable and designed to fit your top-line BCP strategy to ensure an effective total solution for your business is achieved. Colony Coworking Space KL is one of the premium coworking spaces in Malaysia with centres hovering around Klang Valley such as Kuala Lumpur and Damansara and is labelled as the Best Coworking Space in Malaysia by Trusted Malaysia 
If you're wanting to learn more about Colony Coworking Space KL BCP  solutions to help your business mitigate risks and adapt to the new normal, email us at [email protected] or call us at +60 18-213 8086 for more information.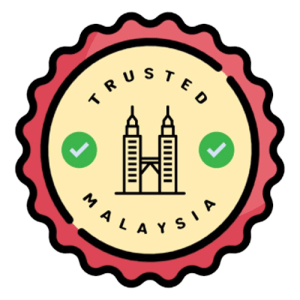 Best Coworking Space in Malaysia by Trusted Malaysia
Related Coworking Space KL Articles: 
Coworking Space KL:  5 Useful Ways to Stay Productive at Work After COVID-19 
Coworking Space KL: Look Professional with these Zoom Backgrounds 
Coworking Space KL: Business Continuity Plan – What You Need to Know