#Didyouknow? We provide a luxe suite as your bridal suite when you use our space as your wedding venue KL at Colony Star Boulevard, KLCC.
A bridal suite is an intimate and 'getting ready' space for the moments before the ceremony. One of the most significant benefits of having a bridal suite here at your wedding venue is the proximity between our luxe suite and space. In essence, it's not too far for convenience and not too close that could jeopardize privacy!
Wedding Venue KL: Private space for you to rest and get ready
A bridal suite is a private and secluded space for you to get ready in peace, and your mind will rest easy knowing you have full privacy and security of your belongings.
As elegant as it is spacious, the luxe suite is complete with a private lounge area with a plush sofa to ensure comfort for you and your bridesmaids. The personal work desk and a marble top bar area with upholstered seats are suitable as a makeup corner. Light snacks are also provided to give you the energy you need to power through the day at your private fully-stocked mini-bar. 
Wedding Venue KL: Perfect for your pre-wedding photos with the natural light
What is the most critical part of your wedding? Of course, the type of lighting it provides – good natural lighting so your behind-the-scenes can look as flattering and complementing as your ceremony. 
Windows are a must as it allows for natural light to come in and help create amazing bridal portraits. Our luxe suites are designed for great photos as all of them are equipped with gorgeous furnishings and window views that are perfect for your pre-wedding and behind-the-scenes.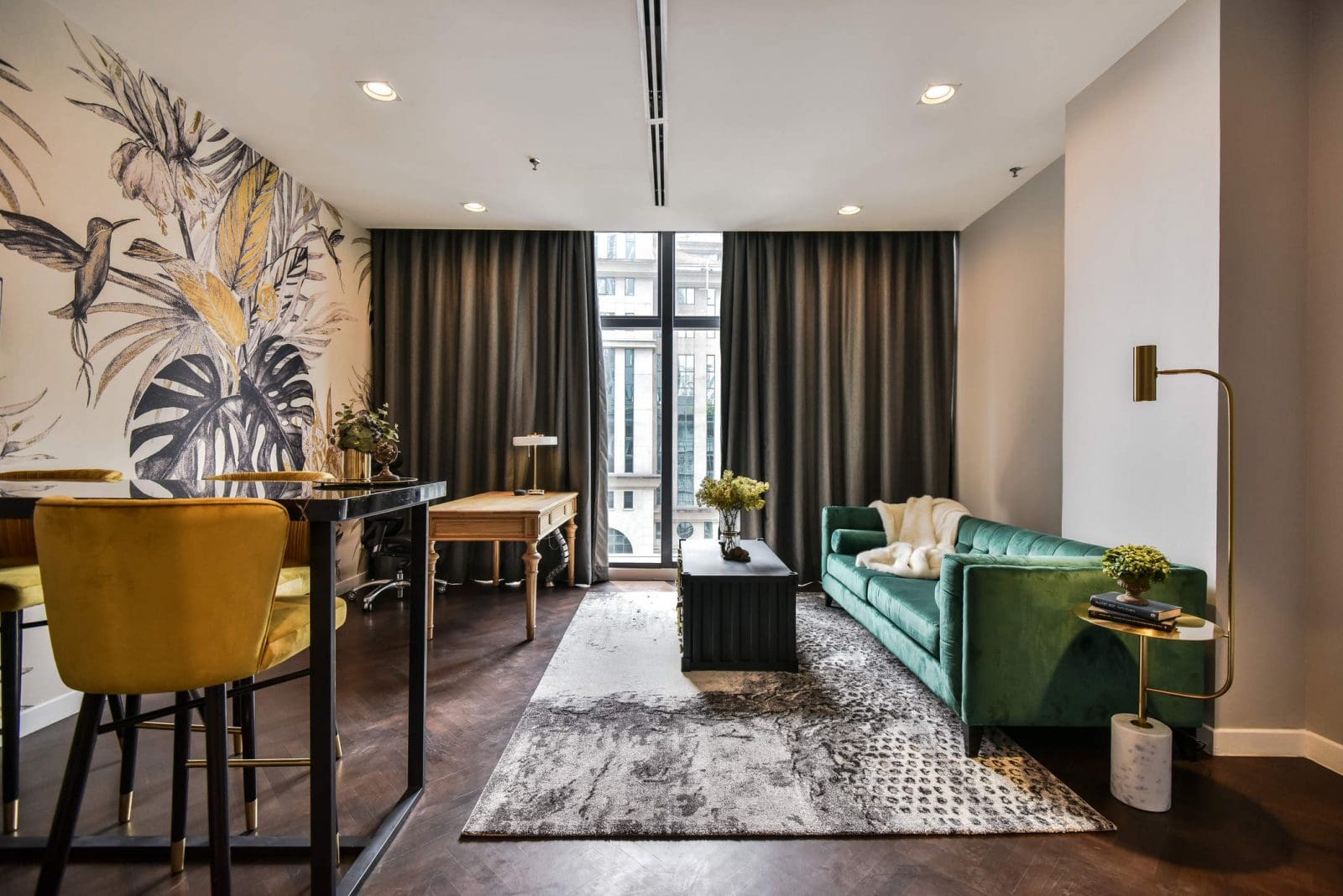 Book our wedding venue KL that has a luxury furnishing bridal suite here.
Related Wedding Venue KL Articles:
Down the Aisle Against Kuala Lumpur's Cityscapes at Colony's Wedding Venue KL
7 Benefits of Choosing Colony for Your Wedding Venue KL