Have you just recently gotten engaged and are looking for a unique wedding venue KL? Are you feeling overwhelmed by the planning process and not sure where to start?
Consider Colony's Wedding Venue KL!
With Colony, you're not limited to just having a beautiful wedding space strategically located in the heart of KL. You also have the option to choose from our list of award-winning partners who can help you with the planning process from start to finish.
Here are 7 benefits that you get from choosing Colony to be your wedding venue KL partner.
Wedding Venue KL Benefit #1: Conveniently located, uncompromising design.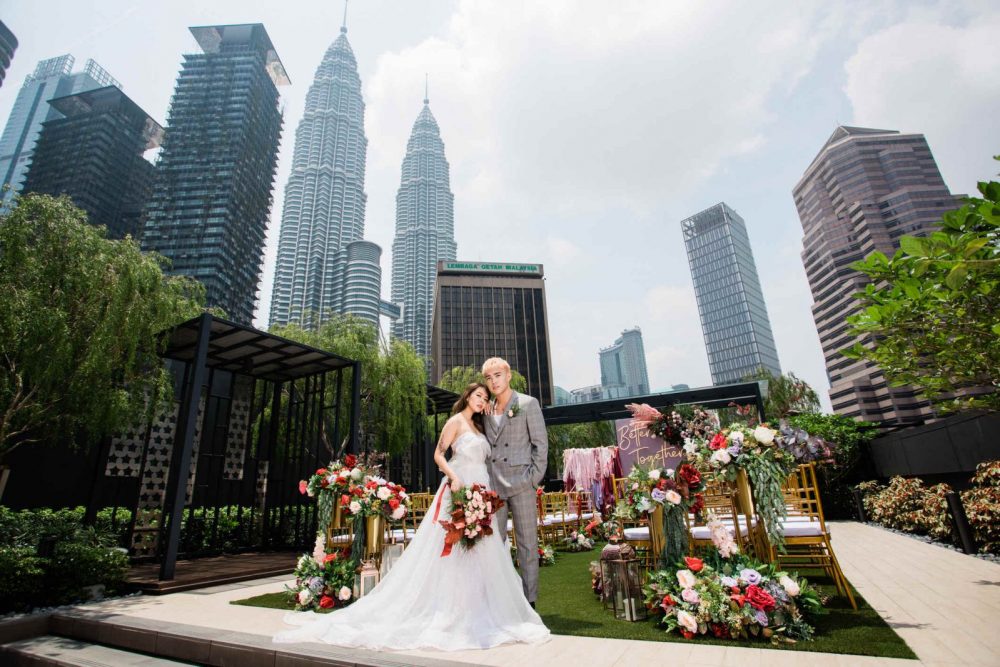 Our sparkling wedding venue is located at Star Boulevard KLCC, along Jalan Yap Kwan Seng. Apart from a grand ballroom which has over 4,000 sq. ft. of space. You also have the option to host a more intimate wedding on our garden rooftop against the backdrop of the Petronas Twin Towers.
Indeed a unique view, in a modern setting.
Wedding Venue KL Benefit #2: Easy for you, easy for your guests.
Rather than having 2 different venues for your wedding reception and lunch/dinner, why not do it all in one location? Make it easy for both yourself and your guests.
You are in control!
Wedding Venue KL Benefit #3: Curated lists of award-winning partners.
Make your wedding planning easy through our award-winning partners. We are with you every step of the way.
Wedding Venue KL Benefit #4: Your wedding, your style.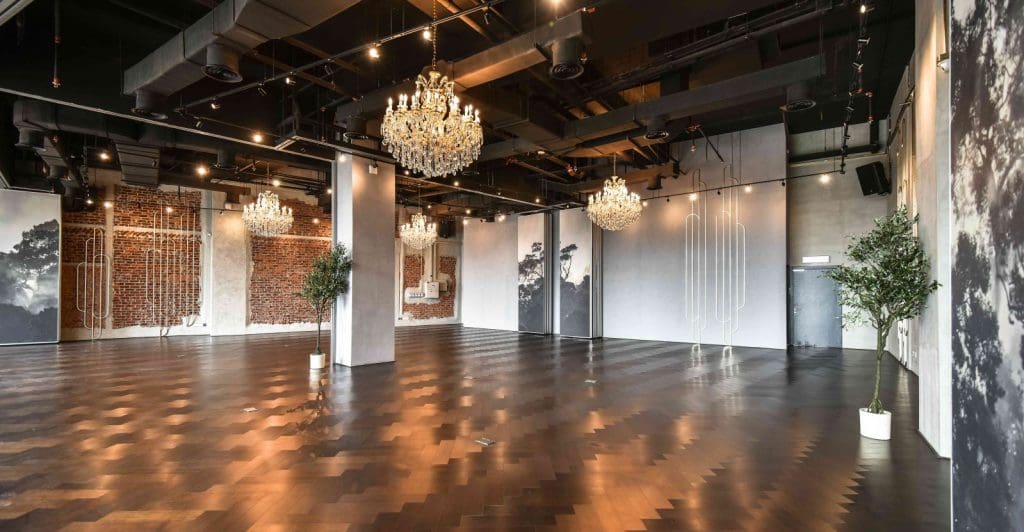 The wedding venue is fully configurable to your liking. You have no existing furniture to worry about.
Set it up however you like!
Wedding Venue KL Benefit #5: A photogenic luxe bridal suite.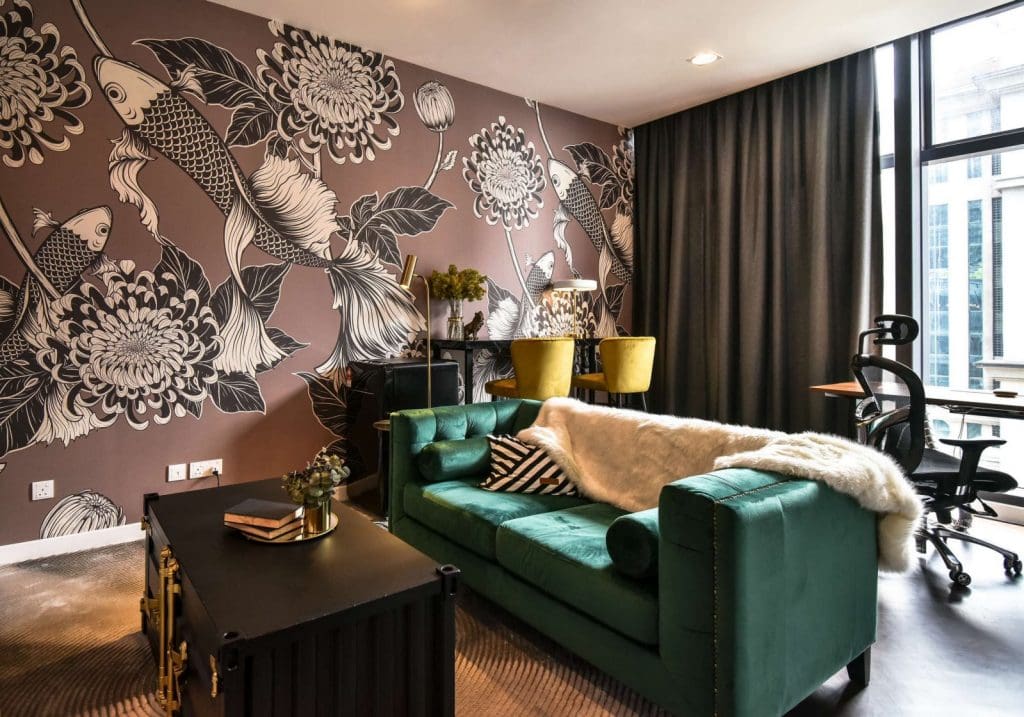 Photos are eternal. Choose from either of our two luxe bridal suites available for you to capture the moments of you getting prepared to walk down the aisle.
Like everything else at our wedding venue, the suite is fully customisable. Design your bridal suite the way you want it to be.
Wedding Venue KL Benefit #6: On-site community managers to assist you throughout the planning.
By booking with us, you'll be in touch with one of our community managers who will be assigned to help you throughout the planning process, even on the wedding day itself.
Wedding Venue KL Benefit #7: Modern facilities and amenities provided, with a whole list of inclusions.
High-speed Wifi With Customisable SSID
Drop-down Projector Screen & Projector
Built-in AV Systems
4x Wireless Microphones
Portable Stage

Complimentary Air-conditioning
Lactation Room & Kids Play Room Available
Full-Day & Half-Day Packages Available
Complimentary Usage Of Food Prep Area
Ample Parking Space Available
By choosing us, be assured that we'll go above and beyond to give you the very best wedding experience possible.
BOOK A PRIVATE TOUR NOW FOR OUR WEDDING VENUE KL!
Are you planning on hosting a wedding?
Do reach out to us at our wedding venue KL webpage for a private tour, or contact us directly either at +6012 213 8086 or ask@colony.work!