On the 26th of October 2019, Lululemon and Teach for Malaysia have collaborated to organise a fundraising yoga session at our newest event space KL at Star Boulevard, KLCC. Around 100 people have attended to experience the ancient practice.
Titled Here to Be, Lululemon believes that yoga builds community and creates resilience and everyone should have the right to practice yoga without judgment.
Through this event at our event space KL, Lululemon has used the session also to raise funds for Teach For Malaysia in their ongoing charge to end education inequity and empower Malaysia. All sales proceeds from the ticket sales were passed on to the
Event Space KL: About the Event
The event was run from 8.30 am to 11.00 am, with three yoga sessions for a total of 75 minutes.
Brand ambassadors Tissie Chan and Sandra Woo have teamed up to lead the exercises. Sound therapist Sari is present to bring angelical music throughout the yoga sessions.
Lululemon has sponsored Kombucha tea as refreshments for the participants and gave out free goodie bags as well.
Event Space KL: About Lululemon
Lululemon is a sportswear retailer hailing from Canada, mainly specialising in yoga wear and yoga accessories. Other products in their lineup include performance shirts, shorts, pants and lifestyle apparels. Founded in 1998, they've expanded to over 460 stores worldwide with an online store available as well.
Event Space KL: About Teach for Malaysia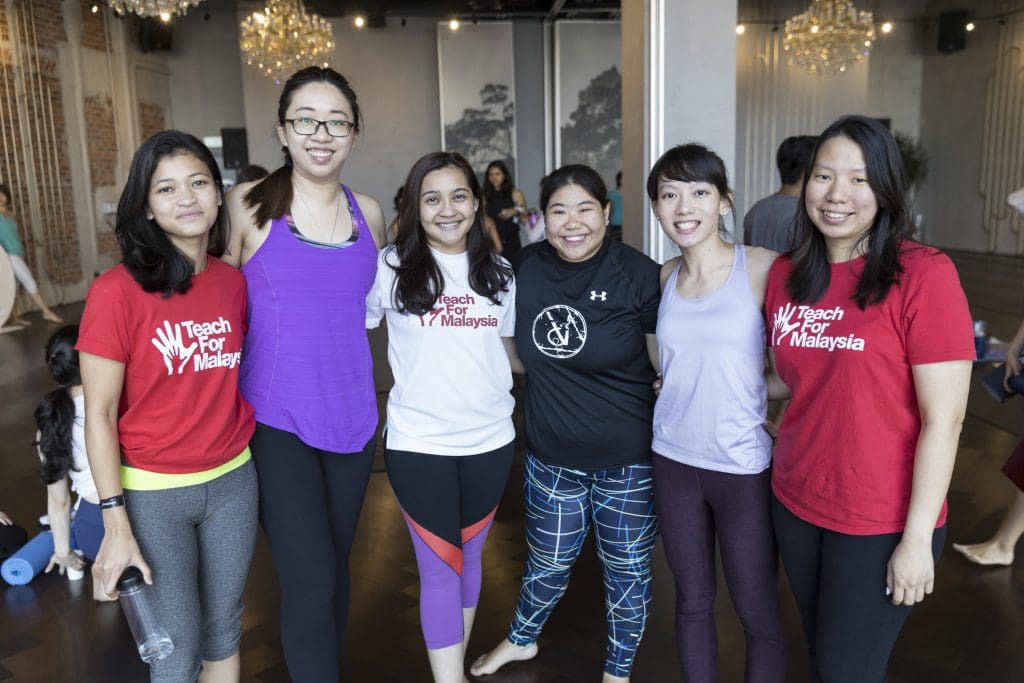 Teach for Malaysia is a non-profit organisation founded by a group of industrially experienced Malaysians seeking to end educational inequalities in Malaysia. Their goal is to redefine education to empower students from all backgrounds to be leaders of their learning, to give themselves, and our nation, a better future.
If you would like to know more, donate or volunteer for the body, do check out their website here!
Our Thanks to Lululemon and Teach for Malaysia
Our heartfelt thanks and gratitude to both Lululemon and Teach for Malaysia for choosing our event space KL as the venue for hosting this fundraising session. We hope to serve you again in the future!
Book Your Event Space KL Now!
If you are looking for an event space KL for your upcoming event, feel free to contact us here to book a private viewing tour or Whatsapp us at +6018 213 8086!
Event Space KL Links:
– Colony Event Space KL Landing Page
– A Unique Event Space by Colony
– 5 Event Spaces in KL to Look Out For!