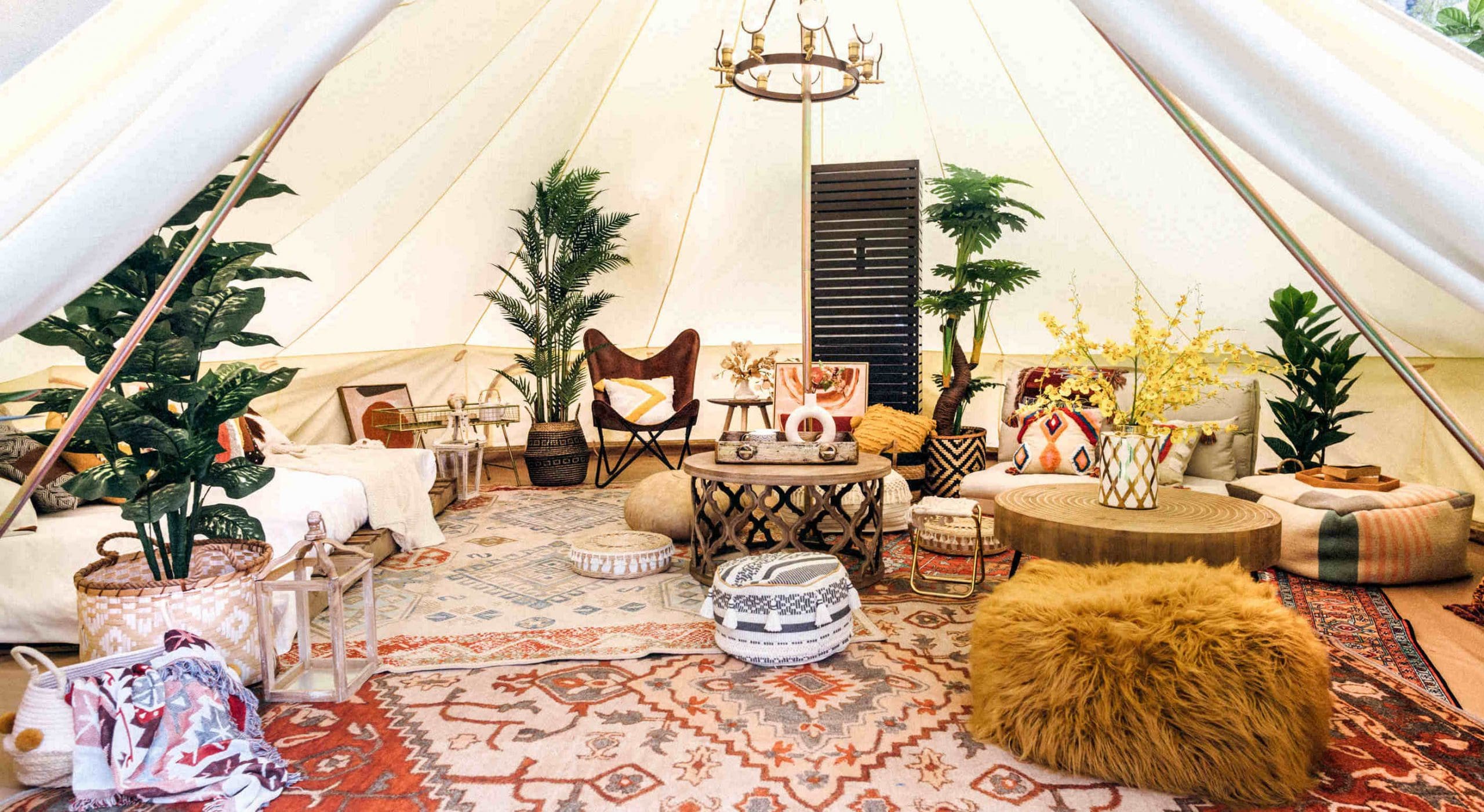 FIRST GLAMPING IN THE CITY AT KL, MALAYSIA
A luxury encampment on a rooftop terrace in Kuala Lumpur's Golden Triangle, meticulously designed to rethink the way people experience the great outdoors. Positioned to ensure utmost privacy, Castra offers 2 mediterranean-inspired luxe tents set in an expansive 4,500 sqft private garden lounge with a barbecue deck.
HOST AN EVENT
Elevate your event experience and wow your guests as nature's splendor and starry skies play host to your event.
BOOK A STAY
Book a stay with us experience the great outdoor where hospitality and aesthetics ooze decadence while you linger around to watch the sunset across cityscapes.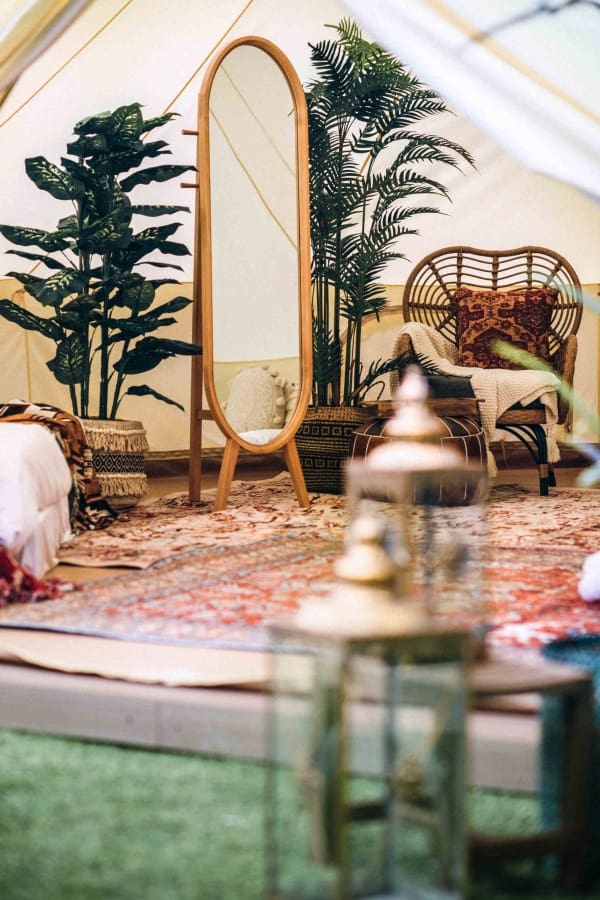 Luxury Glamping Tents
Where Nature Meets Urban Comfort
Glamping in Kuala Lumpur (KL), Malaysia
Drawing influences from Mediterranean aesthetics, these 28sqm bohemian canopy tents offers all the comfort you can expect from a luxury lodge and bespoke amenities that set the tone for a glamorous camping experience.
FROM RM2,000 per night, you can enjoy
4,510sqft glamping landmark
Outdoor patio seating and garden lounge
Barbecue deck with complimentary use of grilling tools
Air-conditioning
High-definition television with screen mirroring capability
Bose Outdoor Speakers
On-site shower with hot running water
Fully stocked minibar
En-suite power sockets and unlimited high speed wifi
Premium beds and linens fit up to 10 guests (for stays only)
Premium amenities and organic toiletries
CAPACITY
Event - 10 to 80 guests
Staycation - 10 guests
*Rates are customised based on your requirements
SPECIAL REQUIREMENTS FOR YOUR GLAMPING EXPERIENCE
No request is too great and no detail is too small for our dedicated team. If you have any special occasion in mind that we can help make come true, we'd love to hear them and assist you before your trip begins or after your arrival.
FAQs About Glamping @ Castra by Colony
What are the house rules in your glamping area?
Please click here for further details of our house rules. For more enquiries, please contact us at
What is the check-in and check-out time in your glamping area?
Guests are allowed to check-in from 4 pm and our Check-Out time is at 12pm. When checking out, kindly drop the access card at LEVEL G MAILBOX (5-01), located right in front of the lifts you use for Castra.
What are the facilities provided by Castra?
At Castra, the following will be provided:
BBQ FACILITY: BBQ pit, BBQ wire mesh, and skewers are provided for all stays. Please bring your own food and drinks.
KITCHEN AMENITIES: Items provided includes fridge, cutleries, plates, cups, and dishwashing liquid.
TENTS & BATHROOM: There are 2 air-conditioned tents on Castra grounds, with 5 beds each, pillows, ponchos. For the on-site bathroom, amenities are provided: hot shower, towels, soap, shampoo, toiletries, toilet paper, and slippers.
WIFI: Complimentary use of unlimited high-speed WIFI connection throughout the glamping area.
SECURITY: Guests are particularly requested to zip all the tents when going out or going to bed. Castra is also equipped with CCTV monitoring system in common areas and secure door access system throughout the compound.
CATERED BBQ (OPTIONAL)BBQ Menus are available for guests who don't like getting their hands dirty! Kindly request the BBQ Menu from our representative.
Are pets allowed in your glamping area?
To ensure the hygiene and health safety of everyone who will be at Castra, we do not encourage pets on the premises.
Are alcohol and smoking allowed in your glamping area?
All alcoholic beverages are allowed in Castra and it will be at your own responsible discretion, no corkage fees will be applied. However, smoking and vaping are not permitted inside the tents.
Experience Kuala Lumpur's First Glamping In The City and book an escape to the nature!