Regardless of the type of business, you're running, productivity and efficiency are secrets to running a well-oiled machine. And when we talk about workplace productivity, we're mostly referring to employee productivity. They are, after all, your backbone and therefore it's your staff that your business's success depends on.
So, how does one increase productivity in the workplace? Here are some of our recommendations on the ways you can increase productivity and efficiency in your business.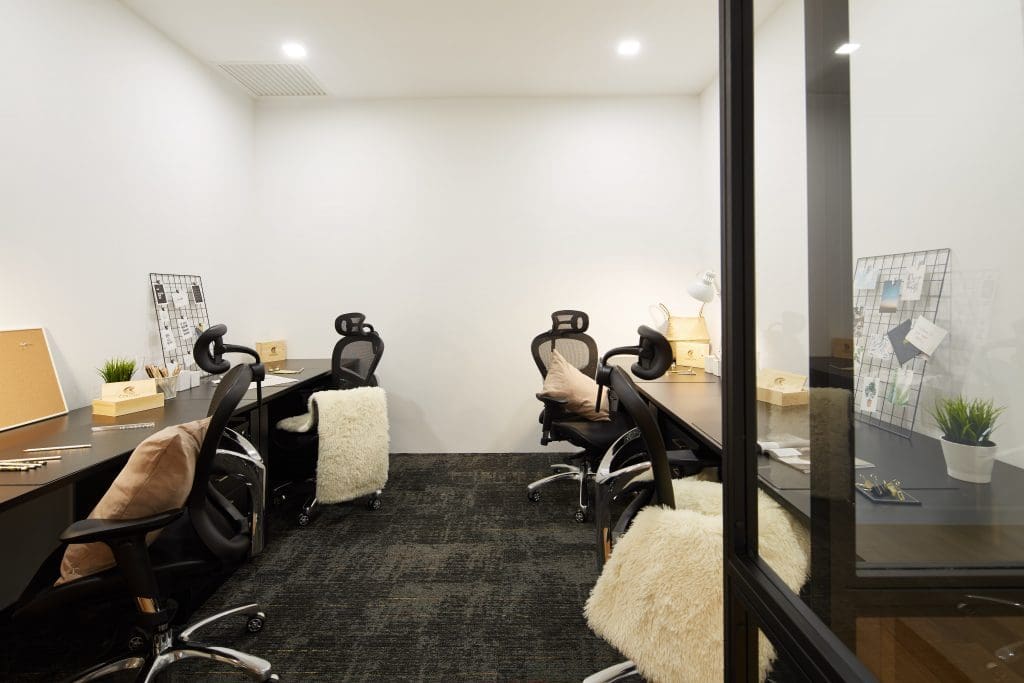 Serviced Office KL Tip #1: Get yourself the ideal office
As most employees spend a large chunk of their time inside a physical workplace, it's essential to create an appealing environment to stimulate productivity and efficiency in the workplace. And when it comes to client-facing businesses, not only does it require to be in a strategic location, it also has to leave behind a good impression. Chances are, your office space will establish the client's first impression before you can, so it's important to put your best foot forward when it comes to client visits.
Looking for a space to impress your clients or just improve overall productivity?
At Colony, our Serviced Office KL spaces are furnished and decorated with award-winning designs inspired by colonial designs to even Wes Anderson themes right out of a movie scene. We're also strategically located across the Klang Valley's most prestigious addresses such as:
Serviced Office KL Tip #2: Be an effective communicator
Communication is the key to a productive workforce. While communicating through emails is the norm these days, it actually takes up nearly 28% of an employee's time, according to a McKinsy study. In fact, email was revealed to be the second most time-consuming activity for workers (after their job-specific tasks).
An alternative to relying solely on email, consider social networking tools such as Slack or Microsoft Teams for more efficient team communication. You can also encourage your employees to adopt a more antiquated form of contact – face to face communication. Save yourself hours of back-and-forth emails with a quick meeting or a phone call instead!
Serviced Office KL Tip #3: Don't be afraid of delegation
This might seem the most obvious, but it's often the most difficult to put into practice, especially when it comes to startups. We get that it's important to have a direct hand in everything that goes on in the businesses, however, going over every small detail yourself rather than delegating can waste everyone's valuable time.
Instead, give responsibilities to qualified employees, and trust that they will perform the tasks well. This also gives them the chance to prove themselves and get the opportunity to gain skills and leadership experience that will ultimately benefit your company. After all, you hired them, so it's important to let them shine in the workplace too.
Serviced Office KL Tip #4: Upskill employees
The nature of jobs is shifting – those who could do their jobs without strong technical abilities just a couple of years ago must now use an array of technology tools in their everyday tasks.
Instead of getting your employees to learn a new skill on the fly (we understand, it can be extremely frustrating), give them an extra day to teach them the necessary skills to do their job. It's an efficient way of setting a clear path to accomplishing their tasks on their own and you won't waste time correcting your employees' errors on a normal workday.
Past their training, continued employee development is key as well. You can support employee development through individual coaching, workshops, courses, seminars, or even mentoring! Offering these opportunities to your employees helps reskill them, creating a more well-rounded and cross-trained workforce.
Serviced Office KL Tip #5: Regular employee performance reviews
There is no hope of increasing employee efficiency if they don't know they're being inefficient in the first place. That is why regular employee performance reviews are important to measure their performance and as well as the areas they need to work on.
And the feedback works both ways as well – let them give feedback on how you can improve, too. Maybe they need more guidance on certain tasks? Or more room for creative freedom? Asking for feedback not only gives you clear, immediate ways to help your employees improve, but also encourages more open dialogues.
Find your Serviced Office KL that suits you best at Colony!
At Colony, all our spaces are thoughtfully designed for all our users to connect and collaborate while promoting productivity and efficiency. With our wide range of options, we are confident that you will be able to find one that is perfect for your business needs.
Book a tour today by contacting us via our email at ask@colony.work or at +60 18-213 8086 to learn more about our Serviced Office KL.
RELATED SERVICED OFFICE KL ARTICLES:
Coworking Space KL: Business Continuity Plan – What You Need to Know
Serviced Office KL: Benefits of Serviced Offices You Didn't Consider Before 
Serviced Office KL: Ways Renting a Serviced Office Can Save You Money