Virtual Office KL – You've probably heard of this term but not quite sure what it fully means. Thanks to the advancement of technology that has provided a medley of software and online tools, it has been a lot easier for many individuals to run a business online and entirely from home.

As ideal as it may sound, anyone working from home will agree that the one thing they struggle is avoiding distractions at home. Especially at this time where many companies have rolled out a mandatory work-from-home policy amid the spread of COVID-19, it's hard to get work done when you are at the premises of your home.

The question that arises now is how do we maintain a professional image to your future clients and employees while maintaining a work-life balance? This is where the Virtual Office comes to play by providing you with everything your office needs without an actual office. Still can't picture it? Fret not as this guide will outline the different options a virtual office allows, and how you can leverage them to work smarter, not harder.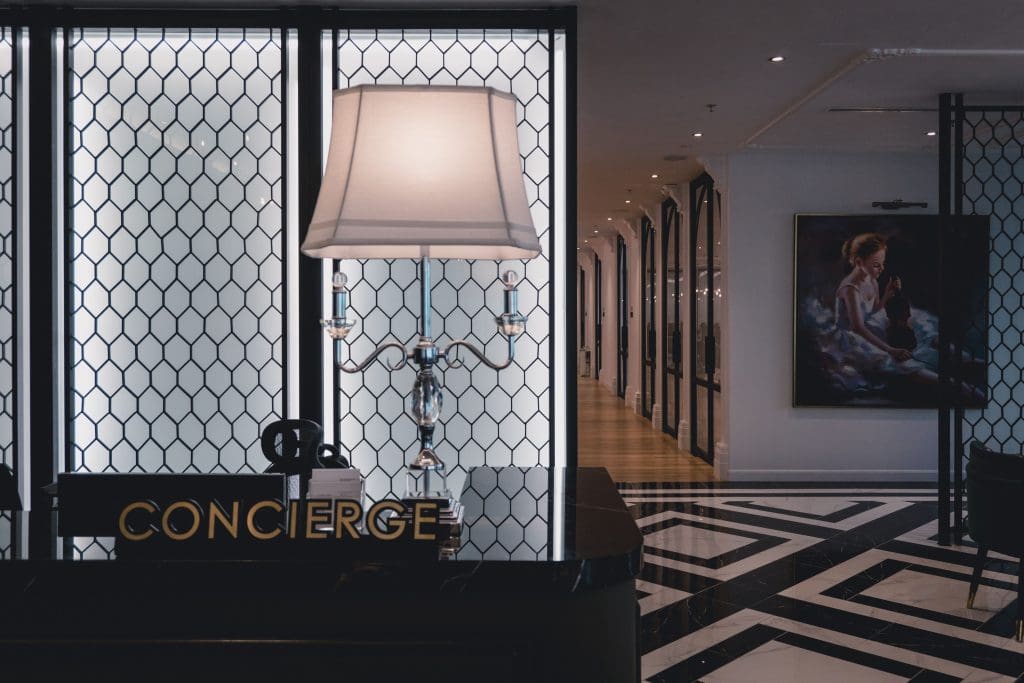 Virtual Office KL: What is a Virtual Office and How Does it Work?
Let's start with the basics. To put into a definition, a virtual office is an online recreation of traditional office space. What this means is that businesses are provided with a business address and office-related amenities without having to rent an actual office space.
A virtual office offers off-site live communication such as exclusive business address and services such as mail and parcel handling services where the provider manages all ingoing and outgoing mail and some even offer phone answering services to liaise with incoming calls for your company if you don't have your own. 

The best part of having a virtual office is having the flexibility to choose where you work. With the amenities of a virtual office, you can conduct your business from almost anywhere. Your office could be in your home, in your car, at the airport, on the beach, or even on a mountaintop. You decide where to work and not conform to a particular space every day.  
Virtual Office KL: When Would You Need a Virtual Office?
Let's admit it, starting business costs a lot and most startups are fixed on a shoestring budget during their prime months or years before upscaling their business. Hence, the appeal of getting an office is not there yet as most startups work around flexible hours and enjoy the mobility to get things done from anywhere.

If you're just starting out or you're looking for a way to eliminate major costs, especially office rentals, taking your office online might be the right stepping stone for your business. Not only does having a Virtual Office save you on rental but also maintain your business in a professional manner as it always has been.
Apart from costs, virtual offices can aid in making your brand more visible through its exclusive business address. Potential clients and upscale brands are more willing to trust your services if the premise of your business is attached to a city area rather than a home address in a town miles away from them. This shows how accessible your company is and increases your company's credibility by tenfold and the likelihood of striking a new business deal. If you are looking to make your brand appear more premium, sign up for a virtual office that is closer to the city.

Virtual Office KL: Top Advantages of a Virtual Office

Now that we have touched on what a Virtual Office compromises and what are the factors for your business to switch online. Let's jump on towards why having an online office can be beneficial to your business and enables you to work smarter and efficiently: 
Cost Saving – First and foremost, virtual offices allow you to save on the overhead costs. Most businesses won't shy away from the fact that after employee salaries, rent is often the highest cost for any business. Hence, by adopting an online office where you don't bear costs with relations to maintenance and utilities, many firms can manage to save a few thousand dollars annually.

Professionalism –  When it comes to a new business, first impressions matter. Having a home address attached to your business may look deceiving when you're trying to get a customer to hop aboard your business. Choosing a proper business address couldn't be more crucial especially if your business handles and processes many mail parcels and packages.

It may seem mundane, but when the time comes for a client to choose between you or a competitor, they will appreciate a professional address that sets you apart from the rest of the pack. This results in building immense credibility for your business and also getting credible clients as well.

Administrative Support – As a business owner, time is crucial when it comes to operating a business and you want to fully utilise the limited time you have in a day. Attending calls and meetings, sending out email is a very exhausting task especially when you need to maintain a professional image across various mediums and its time consuming too.

A virtual address often provides options to handle these tasks, freeing up your time to do the work that's important for your business to grow. If you don't have the resources to hire someone to handle your calls, a virtual office can do it for you as some of them are already trained to give out exceptional customer service on behalf of their company. Delegating these calls allows business owners to focus on the necessary and not waste time on unwanted clients who are seeking other services that your company doesn't provide. 
Customizations – One of the benefits of adopting a virtual office is that flexibility is your best friend. This flexibility that virtual offices provide comes at a very low cost, allowing you to choose only what you need but also giving you the opportunity to change it anytime as your business begins to grow. a.

Customizing your virtual office means you can add or subtract additional services as this growth continues. In the long run, you would have hired an employee to handle your calls and no longer need telephony services. Maybe you need to add physical space to meet with employees or new clients, some virtual offices offer conference room services as an additional package for you to choose from. Either way, a virtual office has you covered in all angles if you ever decide to upgrade your office needs. 
Virtual Office KL by Colony
Apart from our luxurious coworking space, Colony offers an exclusive Virtual Office KL package for as low as RM118 per month. 
Through this service, we will be the front liners of your business by providing you with a prestigious business address in major city hubs such Kuala Lumpur and Petaling Jaya, mail and parcel handling services, concierge services, preferred rates for conference room and event spaces,  participate in community events and access to Colony's exclusive partner perks and benefits. 
If you are interested in getting your own Virtual Office KL, check out our webpage or WhatsApp us directly at +6018 – 213 8086!