SPRUCE UP YOUR ZOOM CALLS
You just got a text to get on an important Zoom call in a few minutes but your room is in a mess? Don't hit the panic button just yet as Colony Coworking Space KL has prepared plenty of background options that'll replace your messy bedroom with a professional office exterior that is sure to impress!
COWORKING SPACE KL: HOW TO INSTALL A VIRTUAL BACKGROUND

To get started using Zoom's virtual background feature, you first need to download the software. Once you've created your account and signed in, you'll be able to change your background by clicking on the gear icon in the right corner of its homepage. Then, select the Virtual Background tab and click the plus icon (+) to upload the background that you have downloaded.

If you're on a call, you can switch up your background by hovering your mouse over to the upward arrow next to the video icon. Click on the arrow and select the Choose Virtual Background tab. From here, you can now upload  your new backdrop by selecting the plus sign (+).

QUICK TIPS: These virtual backgrounds are only compatible with certain Windows and iOS software.Make sure your devices meet the minimum requirements by using Zoom version 4.6.0 on your PC or Mac, or an updated version of the Zoom mobile app
Without further ado, here are 10 Zoom backgrounds featuring Colony Coworking Space KL you can download to make your video calls look more professional. Save these images by the right click on your mouse and you're set to install them: 
LUXE SUITE, COLONY @ STAR BOULEVARD 

LIBRARY LOUNGE, COLONY @ STAR BOULEVARD

MONOCHROME HALLWAY, COLONY @ VIPOD KLCC
RESERVED DESK AREA , COLONY @ ECO CITY

JAMESTOWN SUITE , COLONY @ ECO CITY
BRITISH COLONIAL LOUNGE , COLONY @ ECO CITY

PARISIAN LOUNGE , COLONY @ KL SENTRAL
WES ANDERSON LOUNGE , COLONY @ MUTIARA DAMANSARA
RESERVED DESK AREA , COLONY @ STAR BOULEVARD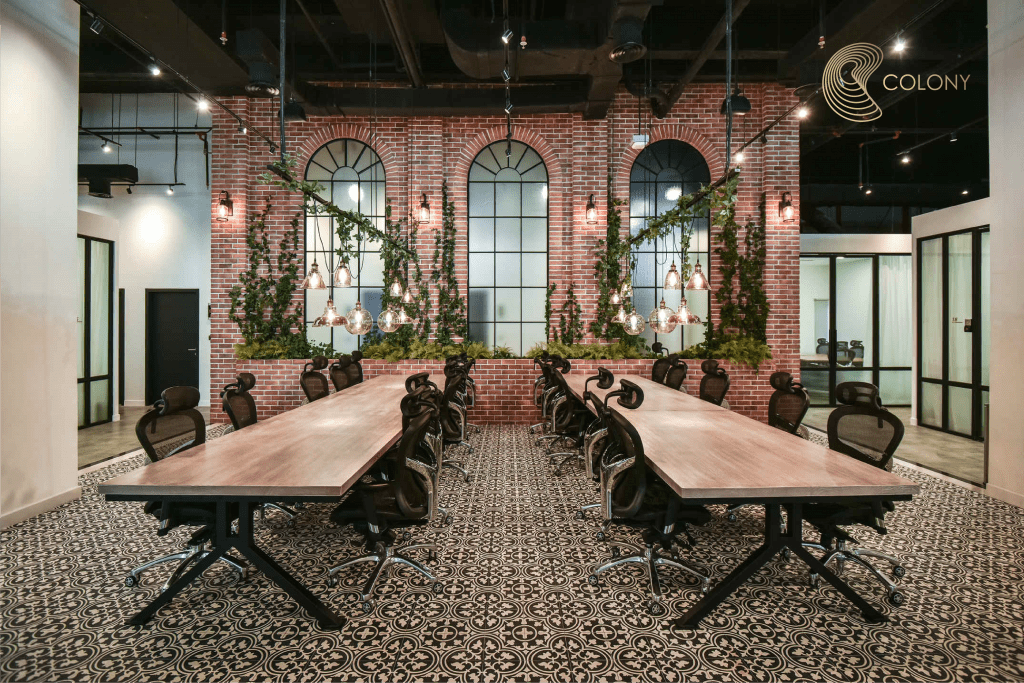 LUXE SUITE, COLONY @ STAR BOULEVARD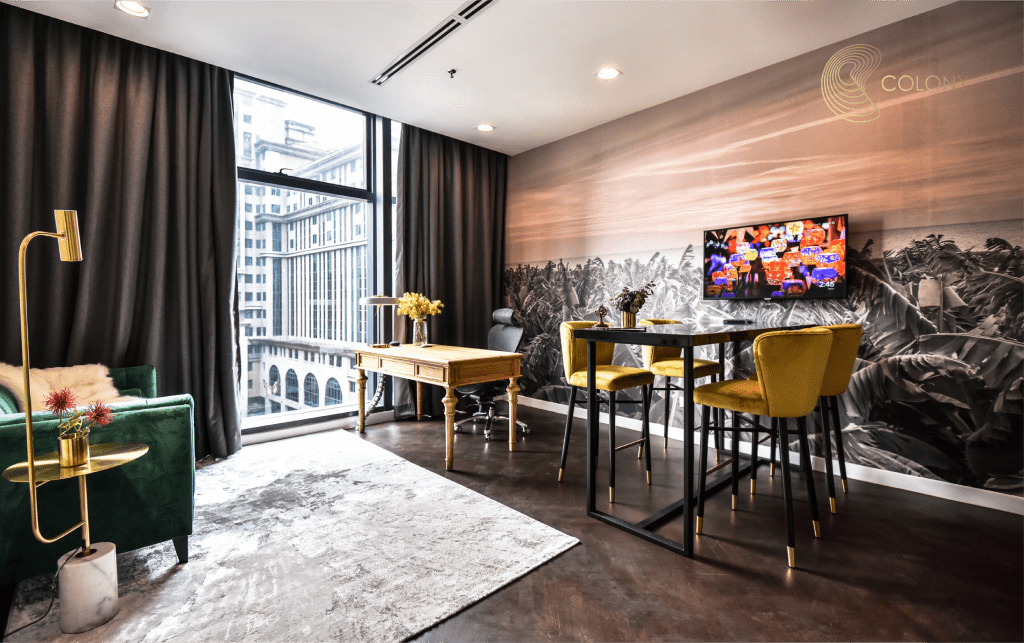 During this period, it's equally important for us to practice social connection as much as we exercise social distancing. Thankfully, we have applications such as Zoom that enable us to interact with our friends, co-workers and even our loved ones in many ways. We at Coworking Space KL encourages everyone to stay connected with their loved ones and cherish each second virtually with each other. 
If you would like to learn more about our space at Colony Coworking Space KL, book a virtual tour with us via email at [email protected] or call us  at +6016 482 1319 for more information. 
Related Coworking Space KL Articles:
Coworking Space KL: Business Continuity Plan – What You Need to Know

Coworking Space KL: 5 COVID-19 Work from Home Survival Tips