OUR COMMITMENT TO YOU
COVID-19 RESPONSE PLAN
At Colony, our mission has always been to elevate your experience at work and that means making sure that we provide a safe environment for you when you come to work. So when we sat down to put new safety measures in place, we went beyond just the guidelines.

Before we opened our doors on the 4th of May 2020, our team has been fully-focused on getting our centres up to standard and making it ready to welcome you during this new norm. So, we've made some new changes to all our centres and the way we operate to ensure the safety of everyone who walk through our doors - including our guests, visitors and employees under our wing.
Last Update as of 12:16 p.m. Wednesday, 4 November 2020
On 28th October 2020, we received news that a guest, an employee of our anchor tenant at Level 12, Colony @ Eco City (Pillar 11, B-01-D) has just tested positive for COVID-19. The guest was last seen in the office at Level 12 only on Tuesday, 27th October 2020. Details of the case along with the procedures and actions we've taken are listed below for you to discern:
Guest has been officially discharged without the need to place a wristband on to self-quarantine.

Case Update:

Guest is still in hospital but this morning PCR (polymerise chain reaction) test result is negative. He will undergo one more blood test before being discharged.
2 remaining KL Staff (Close Contacts A & B) will be undergoing tests today and results should be out tomorrow.
Penang Based Staff (7) who came in contact with the guest in – all tested negative.
Johor Bahru based Staff – all tested negative

Sanitisation is carried out at all floors at Colony Eco City:

Level 12, 19 and 20 (Office Internal, Toilets, Common Areas and Lift Lobby): Deep Sanitization (Nano Misting, Surface Deep Clean)
Level 15, 16, 17 and 18 (Office Internal, Toilets, Common Areas and Lift Lobby): Nano Misting

Colony team was informed that one of our guest at Eco City (Level 12) has tested positive for COVID-19. Details of the case as follows:-

The guest was last at Level 12 briefly on Tuesday, 27 October 2020. He did not access other floors of Pillar 11/B-01-D or Colony @ Eco City, apart from the main lobby floor.
Routine swab test performed on 25th October 2020 and confirmed test result received on 28th October 2020.
The guest does a lot of meetings so he routinely does a swab test every 2-3 weeks as he has a baby at home as a precaution.
The guest was asymptomatic (did not show any COVID-19 symptoms).
Upon receiving the positive test result, the ambulance has picked up the guest and he is now undergoing treatment at Sg Buloh Hospital.
The Anchor Tenant has only 3 employees (including the guest who tested positive) working on site at their Level 12 office since the start of CMCO on 17th October 2020.
The remaining 2 employees are currently under home quarantine and will undergo testing.
Level 12 will remain empty as all other employees are working from home, until the other 2 employees quarantine order is completed.

Colony Eco City outlet prepares for centre closure for 4 days (29th to 1th Nov) for deep sanitization of all office levels and public areas.
A comprehensive contact-tracing investigation was conducted – establishing the exact dates and times the guest visited Colony and who are in contact with them.
Liaised with the Kementerian Kesihatan Malaysia (KKM).
All Eco City guests are immediately informed via Whatsapp regarding the positive case.
All Eco City guests are then followed-up with an official circular to all Eco City guests regarding the situation via Email
Updated @ColonyUpdate Twitter page on the situation with detailed action plan.
Community Team worked on inventory assignment for guests requiring alternative workspaces.

Colony COVID19 Response Update (@ColonyUpdate) Twitter page was created as a platform for real-time updates on any COVID-19 related events, such as standard operating procedures practiced, Movement Control Order (MCO) protocols, and more.

COVID Task Force was formed within the Colony team
An Emergency Response Plan was created with specific protocols and detailed action plan in case of a positive case
WORKSPACE CHANGES
Adjusting seating arrangement, introducing virtual tours and communicating the latest COVID-19 updates to our guests and visitors.
Adjust seating arrangements
· Our Community Managers have re-adjusted seating arrangements at our common areas, meeting rooms and high traffic areas to ensure the safe practices of social distancing are being complied. This includes the removal of seats at the Hot Desk and Reserved Desk areas for larger distance between workstations.
COVID-19 Tracker Notice Boards
· Notice boards are placed in and around our centres with live updated information related to the COVID-19 outbreak. We rely on official and verified sources of information released by the Ministry of Health, Malaysia and the Director General of Health.
Clear Communication Channels
· We've created a dedicated Twitter account to inform and update all guests and followers on news related to the COVID-19 outbreak specifically related to Colony.
Creation of Virtual Tours
· We have created Virtual Tours for all locations prior to the MCO announcement on 18 March 2020. Virtual Tours of our spaces are available for guests who are interested to experience our spaces but are not able to do so due to the national Movement Control Order. You can request for our virtual tour by filling in your details here.
HYGIENE PRACTICES
Increased our frequency and intensity of our hygiene and sanitary measures.
Protective Equipment Available
· We have hand sanitisers and disposable face masks available at the Concierge for our guests. These face masks are available for guests who may have runny noses from existing sinus conditions and for high-priority guests such as pregnant women, children and guests with underlying medical conditions.
Frequent Sanitization & Disinfecting high-touch surfaces
· Our team has increased the frequency and intensity of our hygiene and sanitary measures, including and not limited to: garbage disposal, cleaning, disinfecting door handles, handrails, lockers, washrooms, front desks, and business equipments at all common areas, and changing hand soaps and dishwashing liquids to antibacterial formulations.
Temperature Screenings & Contact Tracing
· Temperature screening for all guests and visitors who visit our space are recorded along with contact details in accordance to the guidelines from the Ministry of Health.
Motion-activated Hand Sanitizers
· Motion-activated stations will be placed at our entrances and high traffic areas. These hand sanitizer will reduce minimal contact whenever in use.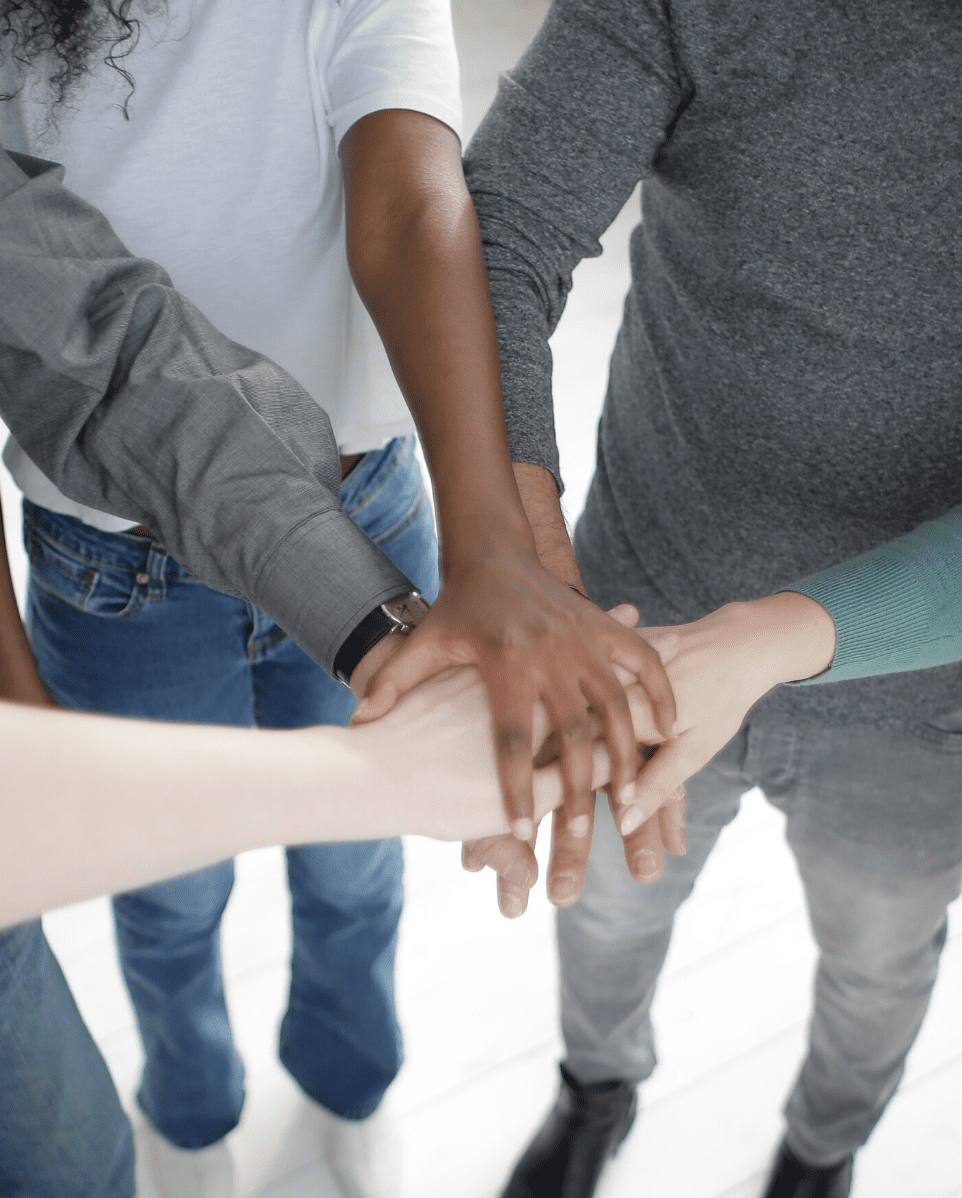 PARTNER SUPPORT
Understanding that it will be a difficult period for all our stakeholders, Colony has put down initiatives in place to ensure all our employees, vendors, and partners are taken care of.
Pre-paying our contractors, vendors and hourly workers
· Colony continues to pay for their labour costs and have provided an upfront payment to a few vendors to help navigate their businesses as well. We've also ensured that our cleaners who checked in to work during the MCO were paid on time and has provided free meals delivered to reduce risk of infection.
Advanced Salary For All Staff
· All employees are paid with advance salaries before the first day of the Movement Control Order (MCO) to ensure sufficient funds to purchase daily necessities enough to weigh through the MCO period.
No Layoffs or Salary / Annual Leave Deductions
· No layoffs, salary cuts or deduction of any benefits or annual leaves were imposed to our employees at Colony. We've ensured and communicated with all staff on clear response and action plans for all departments, given the circumstance on each situation.
Implemented Work-from-Home (WFH) Protocol
· Post-MCO, we still strongly encourage employees working back-of-the house to work from home if they're able to during the Conditional Movement Control Order (CMCO), to reduce risk of infection.
Virtual Workouts & Hangout Sessions
· Throughout MCO, we've checked in with employees, hosted weekly virtual workouts and e-hangout sessions with our team members to ensure employee wellbeing.
THE 'FUTURE' OF EVENTS
Making changes to the way we host events and introducing the future of events - virtual.
Meal Arrangements
· Catering services will be considered according to the number of people attending for the event and pre-packed foods are a new available option that everyone can choose from. Buffets are strictly prohibited and bottled drinks will be provided during the event.
Visitor Registration System
· All visitors are required to undergo a temperature screening and registering their contact details at our Concierge. Any participant with high body temperature or showing any symptoms of COVID-19 will be denied access to our spaces.
. This list, in the event of a risk of a suspected case within Colony, will assist the Crisis Preparedness and Response Centre (CPRC) with their efforts to minimize the spread by contacting the people who may have had close contact with the suspected individual.
Creation of Webinar Packages
· During this pandemic, we understand events must still go on, but virtually. We've partnered up with professional webinar providers to help you host a professional webinar that is tailored and customizable to your brand and purpose. Find out more here.
Re-arranged Furniture Layout & Social Distancing Measurements
· We have reduced the capacity of our meeting rooms and arranged the layout of our furniture in common areas according to the compulsory guideline. All visitors or attendees of any events must maintain a distance of 1 (one) metre from each other.
. Visitors or event attendees are required to wear their face masks throughout the entirety of the event depending on the number of participants.
EVENT LAYOUT
All events held at our event spaces will adhere to the social distancing guideline, below are some example of recommended seating arrangements:

OUR COMMITMENT TO YOU
Moving forward, we're continuing to monitor the situation
While we're taking every precaution to keep all our guests safe, we're acutely aware of and highly prepared for the possibility of a second wave.
In the event that there is a reported case of COVID-19 in any of our locations and you were potentially in contact with the individual, you'll be notified immediately. And our COVID Guidance & Safeguard Procedure will immediately be triggered (more about our COVID guidance procedure
here
.)
Whether you plan to join us at our coworking spaces, or feel more comfortable staying home, we're here for you. If you have questions or concerns, do reach out to us on our live chat or email us at
[email protected]
, we're happy to provide any clarifications or assistance.
BOOK A PRIVATE VIEWING
Interested? Our team will reach out to you!
Book a private viewing and let our specialists design a plan based on your lifestyle needs!
CONTACT US
Prefer to call us directly? Feel free to contact us at:

[Mobile] +6016 482 1319
[Email] [email protected]
For partnership enquiries, kindly send an email to [email protected] or contact +603 7735 5337.