EVENT SPACE KL: 4 Yeses on Why You Need an Event Planner for your Corporate Events
Surely, it can't be that hard to style your own event, right? 
A beautiful ceremony, bringing people together and surrounded by family, friends and loved ones. But it doesn't stop there. Behind the scenes, hosting an event take a lot of time and energy out of the host and cause unnecessary stress.
EVENT SPACE KL: WHAT IS EVENT STYLIST?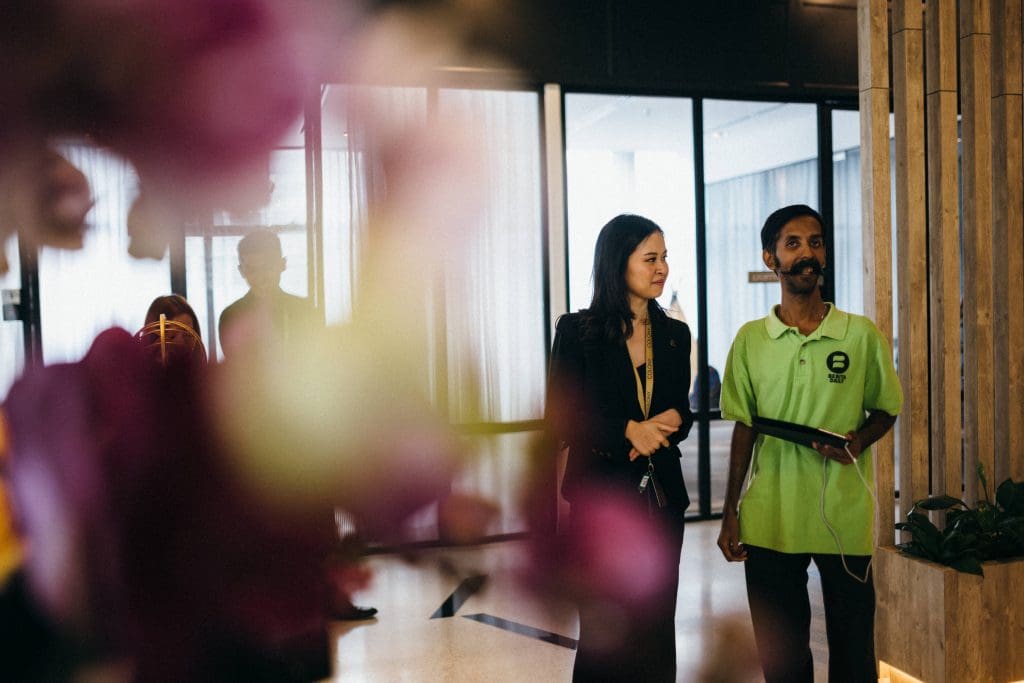 So, what does an event planner actually do?
An event planner works closely with you to develop a cohesive look and feel for your event. Depending on the services they offer, they may work with your event planner and design team to ensure your vision comes to life. Some stylists provide everything from flowers to prop rentals, while others will simply oversee these vendors, ensuring all details come together and making final adjustments on that day. 
If event design is a priority for you, you might consider hiring an event stylist in order to get their recommendations on design and styling. If your thoughts are still on a 50-50 balance on getting an event planner for your big day, read on down to understand why you should consider hiring an event planner to take care of all the gritty details for you.
EVENT SPACE KL: ALL ABOUT THE DETAILS


Putting together a great corporate event is challenging, mainly due to all the details you'd have to consider. From decoration, party gifts, invitation and even catering, we're bound to leave something out when we single-handedly plan it on our own.
If you've mapped out a great idea in mind on how your event is going to be and how it should look and feel like, working with an internal event management team alone may not get you exactly what you want. With a professional, you can be sure that every little detail is perfect – from the chocolate covered strawberry door gifts and streaming an appropriate playlist,  an event planner is committed to honoring your wishes making your event one of a kind.
EVENT SPACE KL: SAVE YOUR TIME!
Event planning is a highly involved affair that requires lots of hours and dedication to make it a perfect one.
It takes an average of 15-20 hours from concept and development to set-up and execution. That's a lot of hours that you could spend focusing on the other important aspects of your event. Forking out a small fee for an event planners shouldn't be something to sweat about as these planners carry along excellent multi-tasking and planning skills that ensures you that every task on the checklist is done a timely manner.
EVENT SPACE KL: YEARS OF EXPERIENCES 
Having gone through multiple experience in events from intimate gathering, parties and launches. You can bet your event planner has seen it all and been through some of the worst-case scenario any events is likely to have. There's nothing that these people haven't seen; you can count on them on quickly putting out fires during the planning of the event or during the event itself.  
By working with a stylist, you will have access to options and uncovered loopholes that you may not have noticed if you were to plan everything on  your own.
EVENT SPACE KL: SI(P)T BACK AND ENJOY
Too many times, we have seen host who getting agitated as their event date draws nears. Last-minute frustrations always kick in and you may find yourself attending last-minute changes or revamping the agenda of the event flow.  Event planners can easily adjust to your last-minute dilemmas, be it in your catering, guest seating arrangements or event stepping in as an emcee for your event! Whatever request it is, there no small or big request that a professional can't take charge of. 
By allowing your event coordinator to take care of the details, you can leave your stresses away and take time to mingle and network with your guests!  
EVENT SPACE KL: HOST YOUR NEXT EVENT WITH US!
If you're looking for a chic event space kl to host your next big, don't miss out our latest Business Encouragement Initiative that allows you to redeem 50% of on event space rental at Colony @KL Sentral.
No request is too great and no detail is too small for our dedicated team. If you have any special occasion in mind that we can help make come true, we'd love to hear them and assist you  for your big day. Get in touch with our dedicated event specialist  about your requirement via our email at ask@colony.work or at +6016 482 1319.
RELATED EVENT SPACE KL ARTICLES:
Event Space KL: 4 Outdoor Party Checklist You Shouldn't Miss Out On!
Event Space KL: Best Practices for Hosting Secure Virtual Events
Event Space KL: Why Hybrid Events are Relevant in the era of COVID-19