When it comes to keeping your business agile in the long run, tying the knot with a long term contract especially on your office lease can derail the sustainability of your business. The key to keeping your business running is by removing hefty upfront capex investments such as inflexible long-term leases and that's where Colony's Enterprise Solutions comes in.
Colony Coworking space KL has provided new avenues for businesses to become more agile and competitive, paving the way for future success through our Enterprise Solutions. Our solutions are not only designed to help you save on hefty upfront capex investments, but also providing smarter spaces and world-class amenities. Read on to discover why:
REASON #1: STABLE COWORKING SPACE KL EXPENDITURE

When signing a lease with a traditional real estate company, you also have to deal with the additional monthly expenditures such as your electricity bills, maintenance costs, rental costs and more. These monthly expenses can fluctuate quite drastically from time to time.
However, with our enterprise solutions, we'll take care of all these costs once your office is completed and ready to move-in. So, with a fixed monthly rental, the only thing you have to worry about is what matters most – your business.
REASON #2: HASSLE-FREE AND CONVENIENT

Our coworking spaces are equipped with modern facilities, world-class amenities, and has the added benefit of being strategically located across KL and PJ. With us, you will get to design your own office based on your preferred layout, brand identity and specifications. Tell us what you're looking for in your next HQ and we will do the work, tailored to specifically suit your business and employee needs – from high-tech network infrastructure, to the specifics in space planning, we're here to help.
Allow yourself to entirely focus on your business, and leave behind the worries and stress of post-renovation and maintenance works.
REASON #3: OPTIMIZE COMMITMENTS
Traditional real estate industries can lock you in with inflexible lease contracts that could run up for decades.
This isn't an issue for large, well-established businesses. However, smaller, medium-sized firms may find it daunting as such a long term contract can affect your company's flexibility.
Not to mention that this long-term lease will adversely affect your balance sheet through your long term liabilities.
With our coworking space KL, you're given much more flexibility to scale your business operations through our shorter commitments, starting from a minimum of 3 years, depending on the size of your business.
REASON #4: NO UPFRONT CAPITAL EXPENDITURE

Not only do you have to bear the upfront capital expenses for the renovation, but you would also have to account the time and fees to hire architects, engineers, designers and electricians to build your office spaces.
We understand the frustrations of post-renovation and maintenance stress. That's why our team of specialists will be on the floor to take care all your workspace needs so you can focus on your work!
With our enterprise solutions, there's no need to pay a hefty capital expenditure, it's all been taken care of.  This allows members to save more and simultaneously access a beautifully designed, turnkey spaces with reduced capital exposure.
Plan Out Your Next HQ at Our Coworking Space KL

Looking for a new office space with world-class amenities, modern facilities and bespoke buildouts? Colony Coworking Space KL is one of the premium coworking spaces in Malaysia with centres hovering around Klang Valley such as Kuala Lumpur and Damansara and is labelled as the Best Coworking Space in Malaysia by Trusted Malaysia .
Visit our webpage or contact us at ask@colony.work or +60 18-213 8086, and we'll tailor a plan specifically suited to your needs!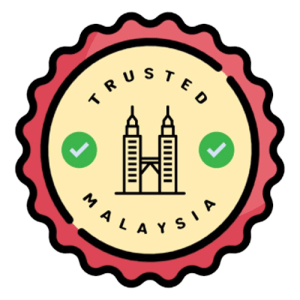 Best Coworking Space in Malaysia by Trusted Malaysia
Related Coworking Space KL Articles: 
Coworking Space KL: 8 Tips on How To Start Your Own Business and Succeed
Coworking Space KL: How COVID-19 is Forcing Workspaces to Evolve
Coworking Space KL:  5 Useful Ways to Stay Productive at Work After COVID-19