As people start blurring the lines between life and work, the transformation of a coworking space KL is needed to redefine the experience at work that cohesively integrates with the lifestyle of every employee.  In aims to increase the wellbeing in the workforce, we have created an office solution, Luxe Suites, that provides a comfortable environment as you work, featuring upscale facilities and amenities that would totally change the way you feel about your workplace.
Coworking Space KL: Luxe Suite Features
Under the comfort of your own suite, these Google Home-integrated workspaces are furnished with a lush sofa lounge, a bar area and your personal work desk. It also comes equipped with a flat-screen Smart TV.
In addition, the luxe suites come together with a personal butler that is always at your service to providing uncompromising service down to every detail. You can enjoy working at the marble top bar table over some nibbles from our private fully stocked mini-bar that replenishes daily.
Coworking Space KL: Luxe Suite Plan Inclusions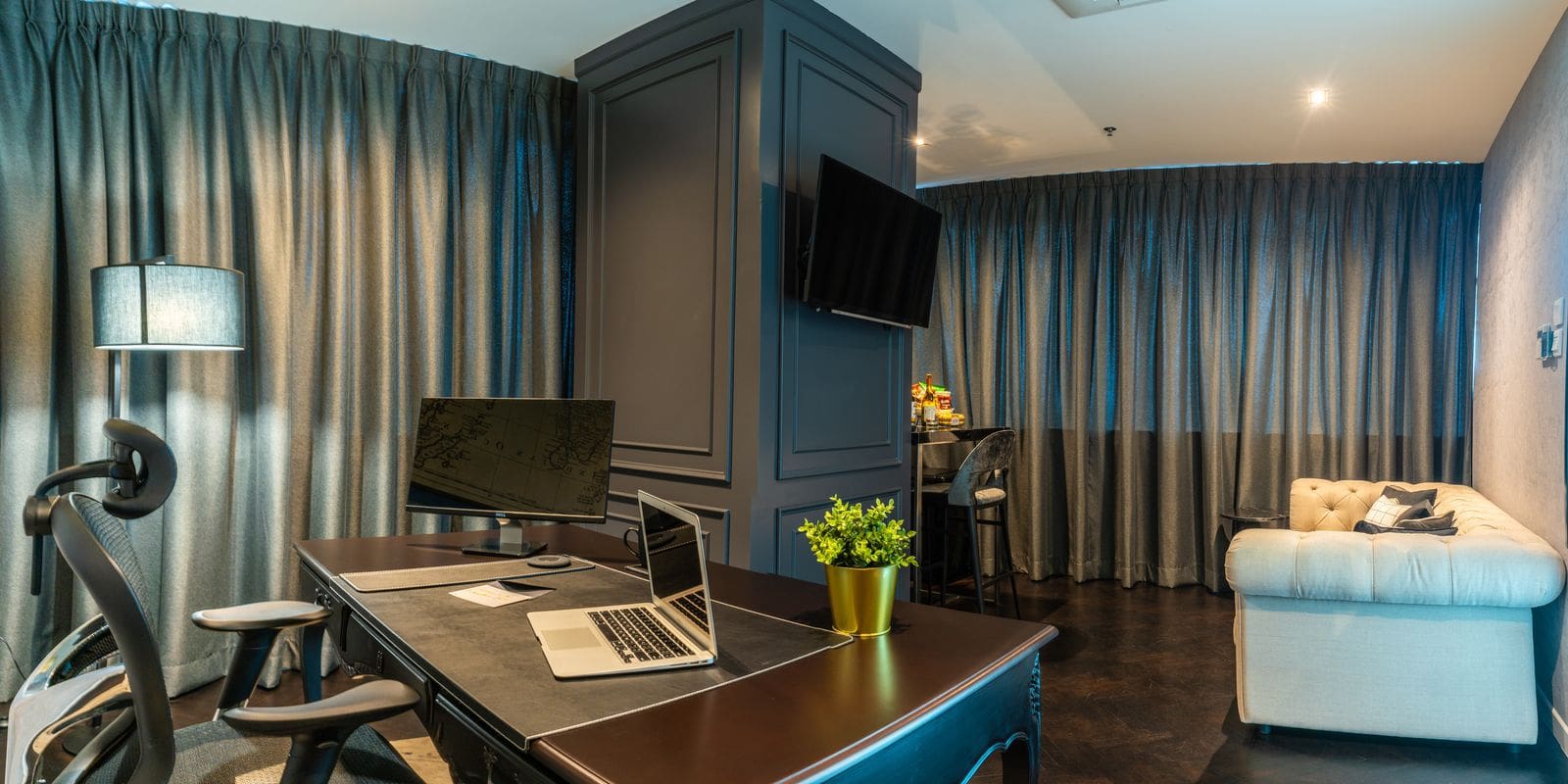 This luxurious RM10,000 office has unlimited high-speed wifi with an adjustable height desk and ergonomic chair to cater to different people and increase their comfort level at work. It comes included with a prestigious business address, daily housekeeping, concierge services as well with mail and parcel handling services, printing and scanning credit, and conference room usage.
One of our distinctive guests who experienced working at luxe suite office in Colony KL Sentral, Sulaiman Nordin stated it was an awesome experience for him and his team to be able to work with thoughtful amenities that could not be found elsewhere. We are also proud to be featured by IMPIANA, Malaysia' No. 1 decor magazine in their recent article here, who has had experience working at one of our luxe suites in Colony Star Boulevard KLCC.     
Interested in changing your lifestyle? Book your private viewing of our luxe suite here or click here for more information about our coworking space KL! 
RELATED COWORKING SPACE KL ARTICLES
Colony Coworking Space's Prepaid Hours Meeting Room
Coworking Space KL: 5 Spaces To Watch Out For In 2020