5 reasons why Colony is better than the traditional office in KL.
November 4, 2017
Blog Posts
Serviced offices have been around for a while now, so whats the big hype about Colony?
Here are 5 reasons why Colony is better than the traditional serviced office in KL.
Location
Located in the heart of Kuala Lumpur, Colony is situated just between Pavilion and KLCC. No other co-working space or serviced office in KL comes with such an amazing address. This superb location allows you to be in the heart of the action. Do some shopping, run some errands, and have some scrumptious food just a few steps from the office.
Amenities and facilities
The only serviced office in KL to boast of a rooftop pool and gym right above the office, sweat it all out even without having to leave the office. Dream of having massages and manicures between meetings? Colony gives you the ability to be able to do just that! With a massage room within the office, having a spa day is a reality. The Colony co-working space and serviced office is also one of the few serviced offices to feature a nap room where you can take quick power naps whenever needed.
Environment
Want to impress clients and investors alike with an amazing office? Colony gives you the chance to do just that! As one of the most Instagrammed serviced office in Kl, Colony is an awe-inspiring office with its beautiful colonial interior and iconic long corridor. However, don't be put off by its cold exterior, the warm and friendly staff will brighten up all your gloomy days and put an end to all Monday blues!
Hospitality
Hospitality is at the core of Colony. The Colony staff are always on the lookout to see what they can do to brighten up your day. They aim to go above and beyond what the traditional serviced office offers to give you hotel quality service. They want you to feel at home in your office, at the place where you'll be spending more than half of your week at.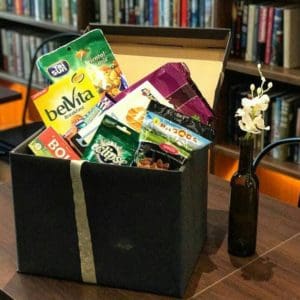 Vision and mission

Lastly, the thing that sets Colony apart from other serviced offices is its vision and mission. Colony aims to create a desirable workspace that will help companies attract and retain talent. As such, Colony is constantly on the lookout to improve and to find new ways to make your experience at Colony an enjoyable one. Colony is committed to giving you the best.

A group discussion going on in Colony
These are the 5 reasons why we believe that Colony is better than the traditional serviced office in KL.
*****
by Yao Victoria for Colony