Event Space KL: 5 Activities You Can Consider Adding to Your Glamping Stay
If you're a Kuala Lumpur urbanite who dreams of a  getaway or a company retreat, you'd probably think of island villas or nature retreats but given the current circumstances, glamping or a small gathering in the city might be the kind of social activity that you're looking for.
We are so excited to invite you with a list of activities that you can consider during your stay. From private self-pampering session to discovering your inner creativity, we collaborated with an array of brands to provide you a holistic glamping experience that'll get you feeling refreshed and rechagred!
EVENT SPACE KL: HIGH-TEA MANICURE & PEDICURE
Bringing the best of #TaiTai life together, this one's for the girls! How about an evening high tea mani-pedi for your pampering session? Getting your gel manicure done while having fine pastries and desserts. 
(Psst.. did we tell you that private massages are also available to add on? Time to unwind those joints!)
EVENT SPACE KL: DINE-IN WITH THE STARS
BBQ DINNER
As you settle in for the evening and watch the sun dip below the horizon, complete your glamping experience with a barbecue affair, specially curated for you by Define: Food at Castra's dedicated barbecue pit.
EVENT SPACE KL: SPIN WITH A VIEW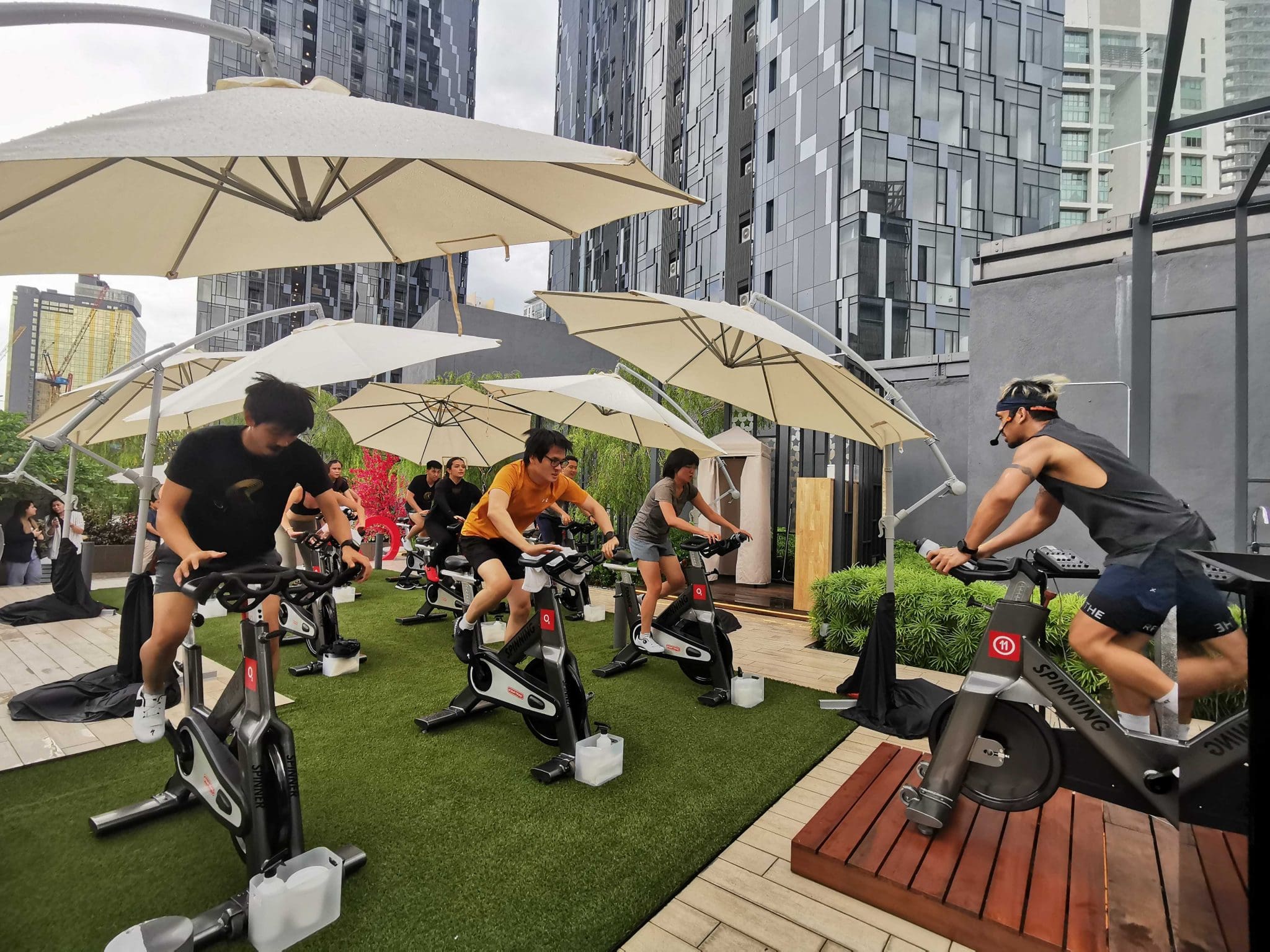 Get into a friendly competition with your friends at a private spin session with KL's First Outdoor Rooftop Spin Studio – Oxygen Cycle, located just next to Castra.
Spin session then savours a Barbeque Dinner at Castra, now that's satisfying.
EVENT SPACE KL: SIP AND PAINT
Discover your inner Picasso when you drink and paint at the same time. Don't worry about equipment – canvases, wine, paint, paintbrushes, everything's included!
It's beginner-friendly too!
EVENT SPACE KL: DRAUGHT BEER BAR
Every beer drinker's fave, opt for a draught beer bar service to be added to your stay/event! Bartenders will be on-site to take care of everything for you while you mingle!
Ask us for the full beer menu!
#WANDERWITHCASTRA – BOOK YOUR ADVENTURE WITH US!
You are a step away from the staycation of a lifetime! Grab your friend and book your next adventure with us by calling +6018-2138086 or via email at ask@colony.work! Find out more about our spaces and bespoke amenities that you get to indulge in when you #WanderwithCastra
RELATED EVENT SPACE KL ARTICLE
Event Space KL: 10 Killer Tips for Organising a Successful Event 
Event Space KL: Braving the New Norm of Events in Malaysia 
Event Space KL: Enjoy 48% Off on Our Selected Event Spaces!